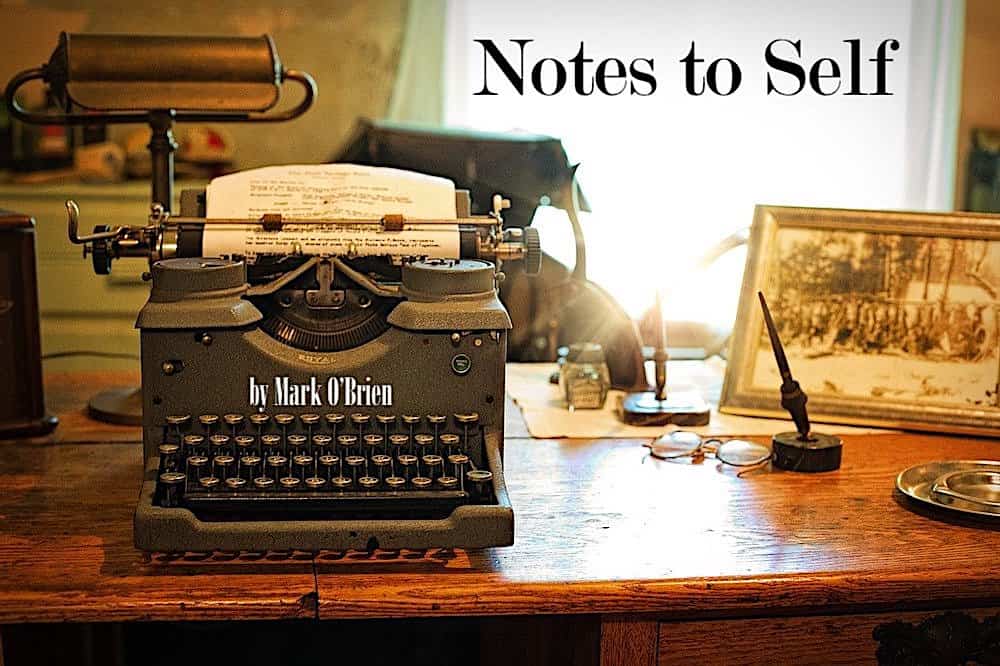 Author's Note: One Sunday when I was a boy, I was going to church with my dad. There was a police officer directing traffic in the four-way intersection on the northeast corner of which the church stood. The police officer's name was Attilio Fontanella. We called him Uncle Til. Uncle Til stopped traffic so we could cross the street. As we passed by him, he said to my dad, "Good morning, OB." When we got into church, I asked my dad why Uncle Til had called him OB. My dad said, "Because our name's O'Brien. When you get older, people will call you OB, too." I said, "No, they won't." I was wrong.
I'm constantly amazed at the number of times people say to me:
"OB, there's no Cancel Culture."
"OB, no one's being censored."
"OB, no one, and nothing's being banned."
I'm equally amazed at the number of times people ask me:
"OB, why do you think there's a Cancel Culture?"
"OB, who do you think is being censored?"
"OB, if you think people are being cancelled, censored, or banned, who do you think is doing the cancelling, censoring, or banning?"
Those kinds of statements and questions leave me feeling like Louis Armstrong: Someone once asked Louis what jazz is. Louis is reputed to have replied, "If you don't know, I can't tell you." Similarly, in response to those kinds of statements and questions, I say, "If you can't see it, I can't show it to you."
If you're inclined to trust the mainstream and social media — which are the collectively, contemporary manifestation of The State Propaganda Ministry — and to consider yourself duly informed by ABC, CBS, NBC, CNBC, MSNBC, CNN, The New York Times, The Washington Post, Mother Jones, The Huffington Post, Vox, Slate, Daily Kos, The National Enquirer, LinkedIn, Facebook, and/or Twitter — you're likely unaware of what you're not privy to. (It's like trying to prove a negative.) You're unlikely to wonder what you're missing, who's preventing you from getting what you're missing, and why. And depending on the level to which you've fallen under the spell of mass psychosis, you don't much care anyway.
A Few Questions
As it pertains to COVID-19, have you ever wondered why you can see and hear so much more about the ostensible Delta variant than you can about Ivermectin? If masks are supposed to be effective in preventing the spread of the virus, have you even wondered why people who wear masks still have to social distance? If COVID shots are supposed to be vaccines or immunizations, have you ever wondered why people who get the shots still get COVID? Have you ever wondered why, when you hear the allegedly alarming upticks in COVID-positive tests, you never hear the corresponding numbers of hospitalizations or deaths? Have you ever wondered why we never hear the global mortality rate from COVID is 2.05 percent? Have you ever wondered why the U.S. mortality rate of 1.6 percent is more important than the runaway national debt? Have you ever wondered why companies with 100 or more employees must require their people to get the COVID jab, but illegal aliens can stroll into the country without getting it? Have you ever wondered why the awareness of cameras makes it so much more important to wear masks?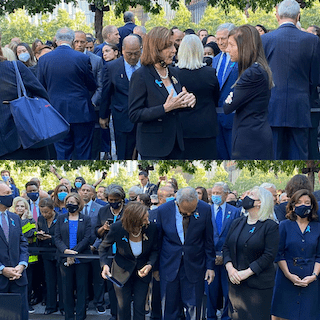 Even if you've never wondered about any of those things (do you have a pulse?), this article — "'They' are controlling you. 'They' are silencing you" —might jar your preserves. At the very least, it should give you an indication that there's more going on than Lester Holt, Nora O'Donnell, David Muir, Rachel Maddow, Chris Cuomo, Don Lemon, and their ilk are likely to let on.
This excerpt is from the beginning of the article, in which Everett Piper, the author, explains what he wrote in this article the week prior:
Medical science has known for centuries that natural immunity derived from pathogenic exposure is critical to disease mitigation and control … doctors have understood since at least the early 1800s that when you contract a virus and fight it off, your immune system encodes that information in a way that builds immunity to the consequent sickness … mass exposure, otherwise known as "herd immunity," … is actually a good thing because when it is reached, pandemics, by definition, downgrade to epidemics and therefore become manageable … viruses and diseases such as COVID-19, smallpox and the Spanish flu have vexed the human race since the dawn of time … we dare not hide in a cave out of fear of such realities … we should deal with today's crisis in the same way as we have all others before it and accept the fact that life isn't safe and that the mere act of getting out of bed each morning is fraught with risk.
Later in the article, Mr. Piper explains what happened to his earlier article and why:
My article immediately jumped to "trending" status on several news sources such as The Hill, Facebook, Apple News, and the like. In fact, it was number three (I think) when I first saw it on one of my news feeds. But then something peculiar happened. The article just inexplicably disappeared from all the trending lists. It didn't gradually lose traction. It was just gone … I was confused, so I contacted The Washington Times to let them know all the above. Their response? "You've been shadow-banned. Every article we've published on natural immunity has received the same."
Got that? Any mention in any medium of natural immunity is zabroniony, verboten, prohibito, interdit, forbudt, Kindan, zapreshchennyy, fuhgeddaboudit. Why? What took you so long to start wondering?