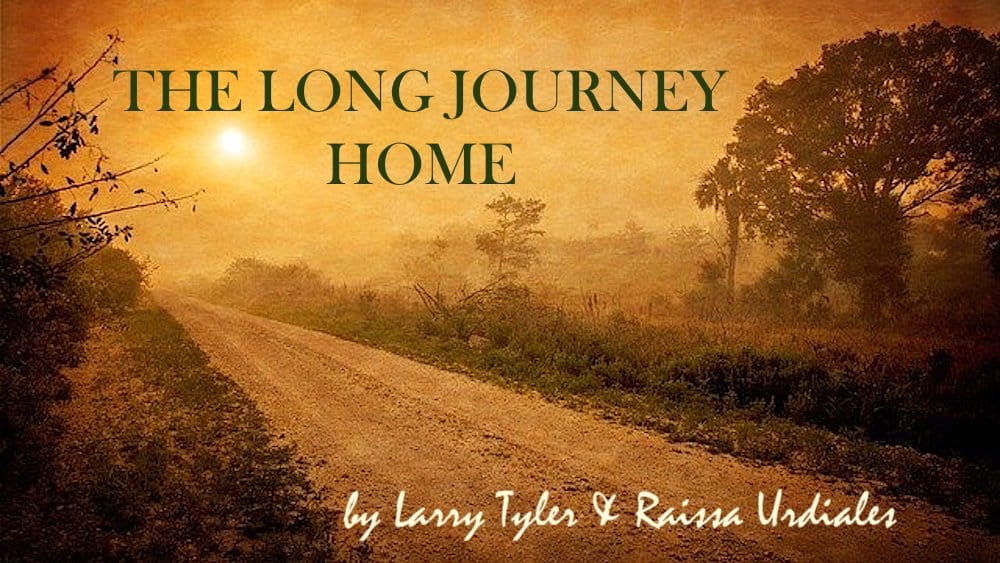 It was well after midnight and I had miles to go before I reached my destination.  In 1993 there was a late February nor' easter blasting its way up the east coast with high winds and torrential rain.  After a failed marriage everything had gone south so I jumped on my Harley and figured I would go south as well.  Speeding down I-95 I had hoped to beat the storm and reach St. Simons, Georgia but that was not going to happen.  I pulled into a Waffle House at Darien to put on a rain suit and eat some hot food.
The rain and the wind had picked up significantly and I knew the next twenty miles would be brutal with part of the last five miles being the Sidney Lanier Bridge that towers 480 feet above the Brunswick River.  The more distance I put between me and Myrtle Beach the better I felt.  Everything that was good in my life had stopped being, gone as if it never was.  Distance creates new memories and new possibilities and I was eager to integrate myself into the small waterfront community of St Simons.
I finally reached the cottage I rented for a few months and I could see the St. Simons lighthouse from the front yard.  I loved old historical places and this lighthouse was built in 1872.  Since I planned on being here for a while, I wanted a view of the water and I always wanted to live near a lighthouse  In a different time I would have loved being a lighthouse keeper living a solitary life writing, painting the sea, and watching the ships come in.
The cottage was made of wood now weathered from many years by the sea and enduring many winter storms like the one outside.  The wind howled around the gables like a page from the Nathaniel Hawthorne book, The House of the Seven Gables.  Yes, this cottage was made for writing and reflection.  I took off my Harley boots and laid down on the leather couch surrendering to the quiet and peace I fell into a deep sleep.
The water was calm, waves gently lapping at the pier, and I knew I had to see this view from the lighthouse.
The new day came with an amazing sunrise seen from the lighthouse.  The sky was full of color reminding me of an artist friend of mine that I met in Myrtle Beach many years ago.  She told me the colors I painted with were the colors of sadness.  The sunrise was bold and vibrant with deep reds and purples dominating the sky.  The water was calm, waves gently lapping at the pier, and I knew I had to see this view from the lighthouse.  Hurriedly, I headed toward the entrance, as I passed through the lighthouse gift shop I was stopped in my tracks.  Hanging on the wall was a painting and as soon as I saw the colors, I knew it was the one she painted for a story we collaborated on called Friends the Color of Sadness.  I looked closely and saw the signature Raissa Urdiales, attached was a little card saying that she would be here in St Simons this weekend.  I was shocked and happy she had helped me through a hard time a lifetime ago.
I took a ride over to Jekyll Island which is just south of St, Simons to see Driftwood Beach, my other favorite place to go off grid.  The day was still chilly, so I put on my heavy leather riding jacket, let my hair down, and soaked up the stares.  Some days you have to go full outlaw.  In 1996 a person with long hair riding a Harley had a certain stigma and while I may have looked like an outlaw biker my spirit was that of a poet and artist.  While riding down North Beechview Drive I saw a Black 49 Ford Truck parked on the lawn of one of the old homes with a For Sale sign on the windshield.  I pulled my bike over so I could get a closer look.
The truck was a beauty, beyond reproach.  As I walked around it, I could feel my Daddy looking on and saying, "it has great lines, a true beauty."  It was a more powerful version with big tires and a scooped hood, but my Daddy would have loved it.  I paid the man and loaded my Harley onto the truck bed and headed back to the lighthouse to do a little writing then off to the Glynn Marsh where Sidney Lanier wrote the poem, The Marshes of Glynn.
I stopped by the gift shop to look for books by local writers and saw a big sign on an easel announcing that my friend Raissa would be there tonight for a showing.  It would be great to see my old friend to see her new work and catch up.  I took the long drive to Glynn Marsh passing under all the majestic oaks covered in Spanish moss.  They were giant trees and were survivors of hundreds of years of hurricanes and nor'easters.  Their beauty awe-inspiring and filled with the stories of many that walked beneath them.
As I pulled into Glynn Marsh, I saw a lady sitting before a canvas capturing the ebb and flow of the salt marsh and creating a beautiful image of a grand old oak.  I sat quietly on the tailgate of my 49 Ford watching an inspiring artist and friend create from a blank canvas the beauty of Glynn Marsh.  She turned and smiled and let out a laugh and said, "Are you still painting the colors of sadness?"
---
Chapter  Two by Raissa Urdiales
It had been a long, cold, cloudy winter. It had seemed like a lifetime ago that I had seen the sun.  This type of winter crushes my creativity and makes me long for the days when I can Plein Air paint again, a longing for the days when I can set-up my canvas near the water and let nature's beauty flow through the paintbrush. In an artist's world, there are times creativity flows uncontrollably onto the canvas challenging you to try to harness everything that lives within your spirit.  Sadly, there are other times that the canvas can stare back at you, taunting you, daring you to just try to do something creative.
Being trapped in my studio had zapped the creative life out of me.  I was staring out of the window trying to ignore my misbehaved blank canvas when the phone rang.  Much to my surprise, it was a person who owned a gift shop in St. Simon who had come across a piece of collaborative work I had done years prior with Larry Tyler.  Just the mention of the time I had spent with Larry peeked my interests and created a spark of inspiration.  She had been searching for southern artists and wanted to know if I was interested in displaying my artwork at her shop beginning with a small show this weekend.
I reflected on how proud Larry would be of me for exploring out of my comfort zone of Myrtle Beach.
Now, here is a secret, I am the type of person that likes to stay in one place. I believe that I get my inspiration from those that cross my path and would hate to miss someone because I am busy exploring where I do not belong but this seemed like an interesting way to shake off the creative cobwebs and get inspired by some new landscape.   I reflected on how proud Larry would be of me for exploring out of my comfort zone of Myrtle Beach.  The person on the other end of the phone asked again if I would be interested which broke me out of my daydream.  I blurted out, "Yes, yes I would be there!"
The following days I busied myself filling my red jeep with some of my favorite pieces.  I selected scenes of water that soothed me, trees that reminded me to always grow and a few with paths that occasionally emerge from my magical paint brush.  The meaning of the paths have always eluded me but the one that emerged after agreeing to make my way to St. Simon I interpreted as a signal that it was time to take one of those paths to my next adventure in life.
I packed my easel, canvas, and oil paints in my favorite colors of greens, blues, and pinks.  I was hoping the weather would be such that I could get outside to paint the beautiful marshlands and study the old oak trees that defy gravity.
I have always been taken by the limbs of the old oak trees, how they grow towards the ground and then back up.  How the limbs twist and turn at the oddest of angles.  I frequently think those that have not been in the presence of these majestic trees probably squint and wonder why I would paint something that appears almost to be in pain with their joints twisted and contorted.  To me the old oaks were a symbol of life, their limbs delicately adorning ferns and Spanish moss, their ability to grow downward to the soil and then grow back upwards towards the sun as if joining heaven and earth.
Once packed I headed to St. Simon.  I had looked at the forecast and it appeared my time there would be perfect for doing some painting outside.  I did a search and found Glynn Marsh to be relatively close so I set my sights on scoping out the perfect place to set-up shop.  I dropped off the painting "The Color of Sadness" and talked with the shop owner to assure that we were set for the show and then off to Glynn Marsh I went.
I was painting when I felt a familiar sense that I was being watched.  As I turned to look my heart raced as I saw the familiar crooked smile of my friend.  A smile came to my face and my belly filled with an uncontrollable laugh which I let out when I said: "are you still painting the color of sadness?"
---
Point Of View
Friends can always bring a stability to your life and encourage you when you hesitate. Often, they are the guides when you lose your way.  For me, my friends have always inspired and encouraged me to walk my own journey even if sometimes you do it alone. My friends are my joy and my inspiration.  Friends will always influence how you see life. They add value to who you are, loving and believing in you.  Without friends, part of who we are is missing.
Author's Note: This is Part Three of the "Long Journey Home" Series.