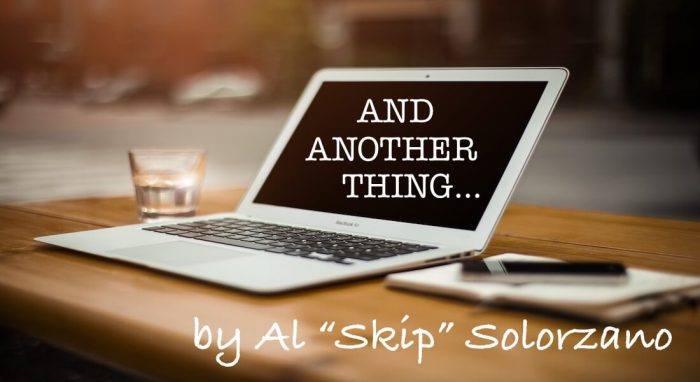 Yesterday I found myself explaining not only the values and legitimacy but why diversity spending is not embraced and resisted.
The effort to spread the opportunities for others to draw from the fountain of prosperity has well exceeded 30 years, and despite the longevity of the quest progress remains elusive. The term supplier diversity is well established throughout, yet it's still wishing and hoping, and wishing and hoping.
The myths that qualified Women, Black, Asian, Hispanic, Native-American or Disabled Veteran businesses do not exist is simply ridiculous as if the quest was in search of a mermaid, unicorn or Big Foot. And forget the argument that the solution is to mandate participation. In California, despite over 25 billion dollars of annual spending by electric, gas, water, telecommunications and cable utilities adherence to comply with nominal objectives remains a 30-year challenge. Initially in the 80's, many diverse companies did not have the operational or financial qualifications to meet criteria to do business with the corporate sector; however that argument today is fake news (for real).
Qualified suppliers must receive eligibility credentials through certification organizations such as WBENC (Women Business Enterprise National Council) and NMSDC (National Minority Supplier Development Council). According to commentary from eligible suppliers attempting to do business with utilities as a prime or a potential sub-contractor the efforts to become certified via this credentialing process is not worth the time, energy or investment – I mean you can only hear no so many times, over so many years.
When it comes to supplier diversity forget logic. Despite the booming expansion of companies' diverse customer bases, I assume the impulse is just to deny opportunities. Diverse suppliers face the same challenges that people of color experience reaching executive managerial levels or seats on corporate boards.
Young Minds vs Traditional Opinions (Old Farts)
When explaining the validity for supplier diversity initiatives to those representing the millennial generation the impulsive reactions are of disbelief. It so defies logic why a program actually exists today, then I'm questioned to define the hidden roots of resistance.
One silly example I share involves doing business in outer space. So if there existed a supplier diversity program for Martians in the planet Mars, the likelihood of companies meeting goals with Martian-owned business would likely defy gravity.
I'm often reminded that we will soon reach the year 2020, so if not now when will the supplier diversity sunset: 2, 5, 10 years from now? As long as non-diverse individuals remain the majority of decision makers of investment, operations and influence spending, supplier diversity should likely plan to reach 25, 30 and even 50 years anniversaries. I refrained from inserting the word "celebrate" unless you are employed by companies to promote these programs.
Personally, I find it ridiculous when I encounter so many employees celebrating 10, 15 and over 20 years in that capacity (and I know of a couple of employees well past the 25-year mark). I categorize these individuals as "roadblock" people; often their priority is to maintain their legitimacy and will make no effort to "rock the boat." Their basic roles are to attend trade shows, write checks and prepare spending reports – not bad for an average salary, at least in California of $100K. I suppose it can be monotonous to repeat the term "go to our website" to the foolish mortals who expect "the baton to be passed on."
Basics of Resistance
The symptoms for resistance lies somewhere if not all of the following:
Absence of Trust: Invulnerability (Just not do what we haven't done)
Fear of Conflict: Artificial Harmony (Posted Commitments or added Statements)
Lack of Commitment: Ambiguity (This will pass)
Avoidance of Accountability: Low Standards (but Internally Acceptable)
Inattention to Results: Status and Ego (Corporate Support to Advocacy Groups)
My Conversation with the Boy Genius
Back in my utility days, I had the opportunity to speak with the latest, hired genius for the sourcing organization. This VP, who was being touted as a European Genius of solution processes asked for my humble perspective on how to make supplier diversity work. This dude had no utility experience, in fact, he was not even from the states (after 11 years still works there), I explained if all contract opportunities are defined and then targeted prior to award, then we could identify eligible prime suppliers and subcontractors and "start at the start." Silly me, there's was no challenge in that idea, so how do we encourage those non-diverse companies with existing contracts with no contractual obligations to outsource part of their business (you don't, but blame supplier diversity reps for not being successful).
This following is a true story (which I still have the proof) I was at the pre-bid meeting for sourcing a gas operations contract $200M and to prove the utility was being serious about supplier diversity (SD), SD would have a 25% impact in the total scoring. Well prior to the meeting I was provided with all bids and scored them accordingly. So unfortunately for my All American sourcing cousins, a diverse supplier with the SD criteria scored the highest and should be awarded the engineering contract. Yet this is not Fantasy Island as it was awarded to the runner-up.  I was threatened to re-score the SD criteria but declined after the non-diverse supplier had made changes to their original (final) submission. After a while sourcing decision-makers began to dismiss my opinion and value. It gets worse especially when one has no back-up.
Who Ya Gonna Call? (Not Ghostbusters) 
Once Upon a Time…
After thorough research, a major supplier of smart meter installation could not meet the criteria as a WBE (Women Business Enterprise). Their attorney explained he had transferred 49% percent of the business from the husband to the wife's name, but the wife had no percentage of operations. For those of your unaware of the eligibility criteria, a business must be 51% owned and operated by a woman or diverse individual. However a local NMSDC manager, who later became CEO (reward by the chairperson who happened to be a SD utility manager?) certified this business as 51% women-owned over the phone without any site verification and thus, three California electric utilities successfully claimed millions in diversity spending.
Few Heroes in the SD World
Unfortunately, supplier diversity policy or advocacy groups with empowerment do not exist, or understaffed.
I have many war stories I could share within industries that are mandated with some companies fully staffed, checkbooks ready to cut sponsorship checks. I don't completely blame supplier diversity reps, managers or directors either; I mean why anyone should jeopardize their lifestyle to advocate and defend diversity. I mean these are good paying jobs with solid benefits and great travel perks.
If you are fortunate enough to have secured business as a diverse supplier – Congratulations that was not an easy task to achieve, then secure. In fairness, many companies sourcing staff are overwhelmed, short-handed and as they admit in whispers, they'd rather continue doing business in the status quo. If someone advises you that from now on, percentages of your gas and/or grocery purchases or do your banking must be through another vendor, most would be reluctant or resist.
According to the Crystal Ball
I have faith especially as young minds question the legitimacy of resistance to successfully battle the old white guard. During my training sessions and diversity program planning, younger generations show no fear challenging old political practices and agree that supplier diversity initiatives make logical sense and cents (competitive cost saving) to incorporate as a standard business. The good news baby boomers representing supplier diversity programs and influencing sourcing are retiring, so the future of advocacy should slowly, but surely produce change and opportunities for all.
Have a great summer; don't accept "go to our website" responses that those corporate representatives will repeat to you at this year's trade shows and diversity conferences. If not, you'll hear thing next year.
Skip