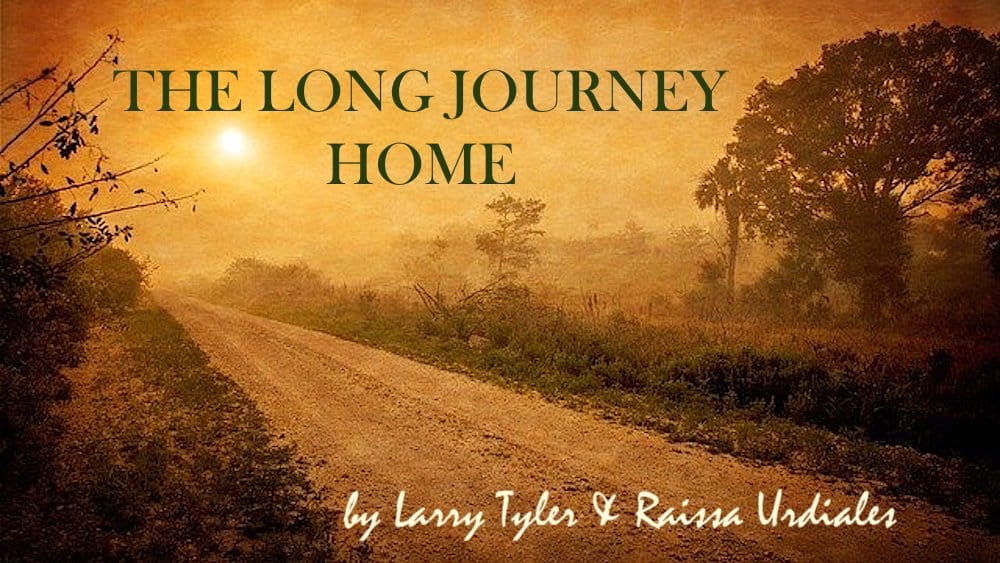 The Sad Goodbye
The fall weather was crisp, just right for sweaters and welcome after the long summer.  The waves broke gently on the sandy shore.  This was the last night the band would play on the boardwalk.  Grant was tired and he knew that it would be him and not Gabriella that would be called first.  He could see the Angels waiting for him just on the edge of his vision.  It was nothing new, they had been with him and her all of their life.  Distant friends, always watching, always waiting and he would go with them soon.  But tonight, he would have one last dance, one last ride on the Ferris Wheel, and one last kiss.
He could feel the energy draining from his body and he felt like he was walking in a dream.  He looked at the dance floor and he could see through the veil to their first dance in 1967 and feel the deep love they had even then.  The doctors thought that Gabriella would be the first to be called home, yet as he weakened over the years, she became stronger, as she shined like the brightest star he dimmed like the darkest night.  He knew his time was near, not in months, not in days, but soon the night would pass and so would he.
Somehow the band knew all their favorite songs from the night they first met, I Love Beach Music, Be Young, Be Foolish, Be Happy, With This Ring, and their song from their first dance.  Under The Boardwalk.  They danced to the last song of the night, When A Man Loves A Woman.  They walked over to the Sky wheel for one last ride.  It lifted them high in the night sky, seemingly among the stars.  She sensed it was time.  He always thought he would be filled with memories, but it was tonight that he would always remember.
They headed back to their beach house, and grabbed blankets, and snuggled on the porch swing watching the waves and hearing the soothing sound of the sea gently breaking on the shore as the tide came in.  They held hands and shared one last kiss, and they both drifted off to their dreams.
She could see him walking down the shore, his hair was back to blond, and his skin tanned from the sun.  He stopped and turned toward her smiling, waving goodbye, and mouthing I love you. In the distance, the two Angels were waiting for him as they had for a lifetime and then there was only the sound of the waves.  She opened her eyes and knew he was gone.  She held him a while longer knowing that he had made the journey across the night sky and was home waiting for her.
Chapter 2
Dreams were like life only with a different type of light.  They were soft and slightly out of focus.  They were moments in time that streamed, never knowing how one moment would move to the next or how one interaction with another person could change your entire life.  How that one look into another person's eyes could bring light to a world of darkness.  That is what Grant had done for Gabriella.
Before she had met him, she knew her life would be short.  Not due to poor physical health but due to poor mental health.  Her spark to live had died many years ago, and the night they met, she was determined it would be her last.  Then she met him, and the dream began.  The spark grew into a flame, and the brilliance it produced was like the night sky illuminated with planets reflecting the sun and stars dotting the sky like sand glistening on a warm summer day.  When she met Grant, she realized that the brightness of another person's light was the cure to her mental illness, and she could be mentally well again.
Over the days, months, and years, he taught her to forget things from her past that brought her pain. Instead, he made her focus on the memories that would encourage her freedom to be who she was truly meant to be.  So many years had passed where Gabriella tried to please those around her, sacrificing her own happiness for the happiness of others.  In the end, those she tried to please were not worthy of her attention and only were attempting to douse her bright light for fear of being outshined.
Grant was sent to her to help her and help her he did.  She would forever miss him in body but knew he would forever live in her dreams and guide her on the journey now to be forged without him.  He had provided the light and gradually gave his light to her so she could shine brighter.  As she held Grant in her arms that last time, she knew she would never forget him and that they would meet again when the time was right, not when Gabriella felt she could take no more.  That mental wellness was possible, and Grant had been her cure.   She was now alone but was healthy and alone.   It was now time for her to share the same with others that were dark in thoughts and bring them the lifesaving light.
This is a link to the first installment: