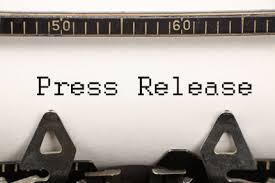 When writing a press release, you need to take into consideration all the dos and don'ts.  If you ignore the unwritten rules, you can easily sabotage your news story.  Your writing style – or lack of it – may have managing editors block your emails or not take your calls.
There are three key things to making sure your press release is used by the media.  They are timeliness, newsworthiness, and relevance.  And, submitting first-class copy will gain you a solid reputation.
Let's dive right into tips that will make your press release stand out and be read by journalists and the public.
Thumbs Up – Dos
Keep your news release brief.  It should be 500-700 words.

If making an announcement, make sure to indicate a timeframe.  Something occurred or happened or will happen on such and such date.  Or, if you don't have a specific date, you may say, "XYZ solar system was recently installed . . ."

Use initial caps and lowercase for your headline.

Proofread for grammatical errors.

Check all your hyperlinks to words and keyword strings.  Make sure the link used sends people to the most appropriate page on your website, not just the home page.

Test the website and email contact links.

If you are including images, check the size of the file(s), and keep it under 1MB, 400 x 400 pixels for news image size.

Write your news story in the third-person voice.

Supply one or two quotes from a spokesperson of the company or another involved in the news story.

Be sure the media contact you use is available to take calls, respond to emails, and answer media questions.
Thumbs Down – Don'ts 
1 Don't do keyword stuffing.  SEO is a nice channel for driving readers to your website, but there's a balance when optimizing your release. Use keyword/keyword string in the headline, summary, and first paragraph.  The rule of thumb is hyperlink one keyword(s) per 100-150 words.