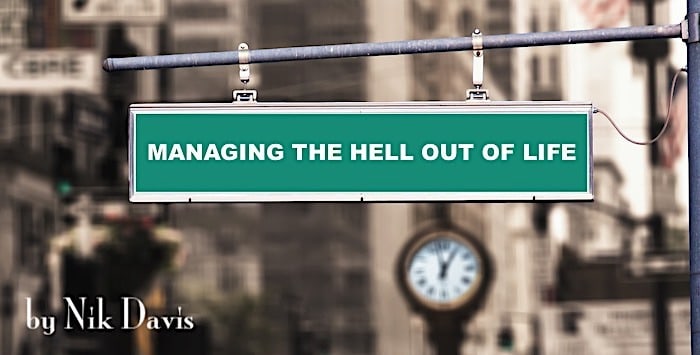 I'm 47, nearly 48 years old. I wear second-hand clothes or those I design myself.
I am a certified eccentric, living life in my own way, to my own beat.
I live in an old cottage where nothing matches, there are no straight walls and I've given up trying to keep on top of the cobwebs.
I spend my days treading a fine line between chaos, complete madness, tears, joy, frustration, genius, incoherent rambling, exhaustion, and frenzied activity.
I love deeply, I'm extremely sensitive, I have the concentration span of a gnat, I'm impatient, loyal, unpredictable and extremely curious.
Some days I'm sorted, I have cracked life and feel on top of the world. Other days, I'm a complete failure and utterly clueless about what the f*ck I am doing with my life.
But the one consistent thing I am is honest. Honest about who and what I am.
I do not ever want to hide my flaws, be ashamed of my story or lose my voice. And those people who love me can do so in the absolute knowledge, that what they see, is what they get.
That's where true love, deep connection and contentment is to be found – not in the beautifully airbrushed, superficial illusion of life, we often see, because people are just too scared to show themselves, lest they see who they really are.
Just be yourself always. There really is no other choice, if you want the chance to live fully before you die.