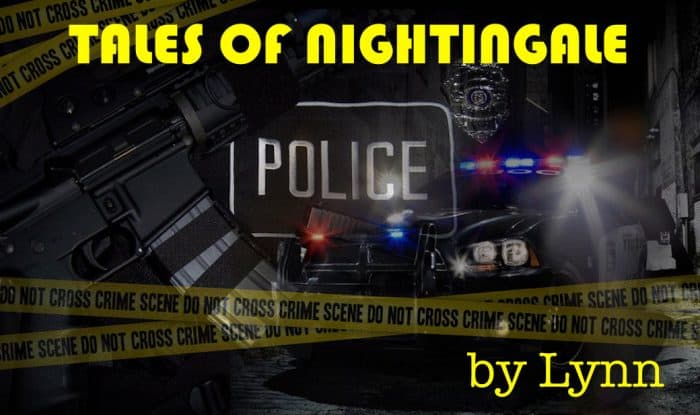 Writing is one of my most enjoyable past times, along with reading. It's therapy, it's telling of the imagination, its writing thoughts down that mean so much to one hopefully now perhaps later. I often thought in a dream that some day someone would read one of my stories, a movie waiting to be made; but that now only collects dust. I even had the actors and actresses all picked out to play the parts.
Dean Koontz is one of my favorite authors, along with others and Larry Levinson would take the story and turn it into a Hallmark movie. That's my imagination.
Recently, our writers group at my parish, only to meet at our monthly schedule, was able to connect with Raymond Arroyo, a New York Times best-selling author, producer, and lead anchor and managing editor of EWTN News. He is the host of The World Over Live. He is seen in more than 250 million homes internationally each week. He is the author of "Will Wilder The Relic of Perilous Falls" (a children's book) and an author of another inspiring book, "Mother Angelica" who became an international success producing EWTN, (Eternal Word Trinity Network); a Catholic channel that reaches millions across the globe.
I found Raymond to be a gentle soul and a heart that encompasses family and the joy of his faith. Always a smile that makes one feel comfortable and his eloquent but heartfelt love for reading and writing, I recognized his connection to Mother Angelica, who without reading or knowing much about her until a few years ago, I somehow feel she will be a Saint someday. The Catholic Church is covered with the makings of Saints that go back as far as the time of the Apostles.
My story in meeting this author started rather abruptly. I joined a writers group through our parish, interested in learning whatever I could in becoming perhaps a good writer, with something to say, something of interest to write about, and something to share with others. News came that Raymond Arroyo would be in the area signing and promoting his latest books, "Mother Angelica, Her Grand Silence", and "Will Wilder, The Relic Of Perilous Falls". Our group was given the opportunity to meet with him in a social atmosphere and just share what our group was about. I wasn't sure how the group would be received, since celebrities' of sort so often are impersonal.
What struck me almost instantly was how warm and welcoming, down to earth Raymond Arroyo was, without a hint of being pretentious. His smile and infectious demeanor is something I will always remember, but more than that, the love, fondness and faith that he shares when he speaks of his love of writing, Mother Angelica and his family, wife Rebecca, and their three children.
I have written a children's book ("The Children's Garden") currently on Amazon.com and I am currently working on my second children's book. I hope to take away from what I learned in meeting with this author a new resurging excitement and I will go about the next publication in a different way. When I wrote my first book, I was clueless in how to go about getting it published, the copy write, etc. My first royalties check for $1.98 is framed. I laugh, but I am also happy. It's only the beginning for me as a writer but I look forward to the possibilities. I can still dream even at the age of 66.
Many children have lost a desire to read. Reading builds character and gives wisdom in so many ways. It is estimated that children who don't read do not do as well in school, and many end up doing poorly in future interviews as they go through life. If you can read you cannot write and if you cannot write, you cannot read. When I was a little girl, I did not have the story telling by my parents as some do. I was not encouraged to read as a child, rather developed an interest in reading on my own and I am grateful for that. The imagination can soar with reading and my prayer for anyone who reads this post will encourage their children to read and give them an imagination to become all that they can be.
With this world and all the new technologies, I pads, games, cell phones; the desire to sit down and read a book as a child is dwindling. Take time to read. Parents read to your children. I miss reading to my grandchildren, but I know the imagination of my grandson Joseph, so Mr. Arroyo was gracious enough to sign the book "Will Wilder, to my grandson who loves such intrigue… Thank you Raymond for just being whom God made you to be; a light to the young of heart!
Some very powerful and thought-provoking Quotes For Readers:
[message type="custom" width="100%" start_color="#FFFFFF" end_color="#FFFFFF" border="#fb7200″ color="# fb7200″]
A Reader Lives a Thousand Lives before he Dies

A Man Who Never Reads Lives Only One

The Greatest Pleasures of reading consist in re-reading

It is most likely that I will die next to a PILE OF BOOKS I was meaning to read

A Book is a magical thing that lets you travel to far-away places without ever leaving your chair.

The more you learn the less overwhelming it will seem and the more you'll be able to act effectively.

All Great Leaders are Readers[/message][su_spacer]
If you are in the business world, the world of art and culture, the educational world, wherever, take time to read. Take time to write, even if it's just one line.