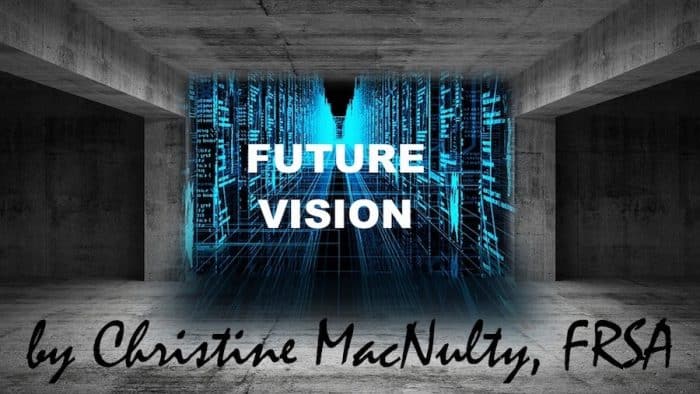 "I must go down to the seas again, to the lonely sea and the sky,
And all I ask is a tall ship and a star to steer her by."
– John Masefield, poet laureate of the UK.
Rules, lights, shapes and procedures.
There is nothing that compares to being out on in the middle of an ocean at night with no artificial light to be seen anywhere – just the Milky Way overhead, the stars reflecting in the ocean, and the phosphorescence glowing as the boat sails through the water.
Editor's Note: See Part 1 HERE
We loved to sail at night. People would ask if it was more difficult to sail at night, and our answer was that, in many respects it was easier. We could see the "loom" of lighthouses and buoys from much greater distances, thus enabling us to know exactly where we were sooner than during the day (except that we kept remarkably accurate dead-reckoning tracks.)   And, of course, we could see large ships much sooner, too. Since we spent most of our time crossing the English Channel and the North Sea, that was important.   They are amongst the busiest waterways in the world, and quite constrained going through the Straits of Dover.   We have seen stately parades of vessels going both NE and SW through the Straits, and it's always exciting to cross those shipping lanes.
We had a hand-held compass, and we'd take bearings on the ships that we thought we might pass between. We'd take bearings on the stern of the vessels we thought we might go under (that means go behind) and on the bows of those we thought we'd go ahead of. What we were looking for was the gap (in degrees) between the stern of one and the bow of the other to open up. When that happened, we'd know we could get through the gap safely, unless one of the ships changed course or speed while we were doing it. Contrary to folklore, sailboats do not have the right of way when large vessels are constrained by their draught or in specified shipping lanes.   Although when not constrained, we actually have had large vessels change course to avoid us.   While it was the correct thing for them to do, we felt privileged when it happened.
Shipborne
There are many rules of navigation – rules of the road – that specify how vessels must relate to one another. They can be quite complex. There is a concept of a "privileged" vessel and a "burdened" vessel. Thinking about smaller vessels, a power-driven vessel is burdened when it approaches a sailboat or a vessel engaged in fishing, and it must stay clear. Any vessel that is being overtaken is the privileged one, and has the right of way, but it has the obligation to maintain its course and speed. At night, it can be difficult to determine which exactly is the burdened or privileged vessel. That's where the vessel's lights come in. Every vessel has a specific combination of lights – too many to go into here – but sailboats have lights for when they are under sail alone, under power, and under sail and power. The particular configuration of lights can tell other sailors what kind of vessel it is (sail boat, power boat, pilot boat, fishing boat, dredge whether it's underway or aground, how long it is, what it's doing and, of course, which way it's going. We spent hours during our yacht master certification looking at patterns of lights and answering questions about what we should do. You'd imagine that, during the day, it would be obvious about what another vessel is doing, but that's not always the case. So, there are dayshapes – triangles (pointing up or down), diamonds, balls – to be hung high up in the rigging.   When you realize that most of these lights and shapes were developed as a form of communication long before radios and cellphones, they are remarkably useful. Indeed, they are useful even today.
Navigational Aids,
One other area that is worth mentioning in this article is that of navigational aids.   Today, with GPS, almost everyone can determine where they are, but you need to be able to know not only where you are, but where you are with respect to hazards and destinations. The ocean floor is not flat. There are rocks, sandbanks, sunken buildings and ships that could make a mess of your day. We have channels to get in and out of ports, harbors and rivers. All of these are marked by buoys with lights and shapes. In 1979, the International Association of Lighthouse Authorities (IALA) standardized the buoyage system worldwide. Two regions were created region A and region B.
The areas that use the 'B' system, are North and South America, Japan and the Philippines. The remainder of the World uses the 'A' system.  The interesting thing here is that the lateral buoys that mark entrances to port and rivers are exactly opposite. So, in the US, we always said "red right returning" but in the UK and Europe, it is "green right returning" – so on our first sailing trip in England (before we had Kantele) we ran aground going up the River Orwell.
Then ports, especially those that are for large vessels, ferries, cruising ships, cargo vessels have their own sets of lights to tell people what's happening – a ferry is arriving, a cargo vessel is leaving, or maneuvering into a berth. Sometimes, they have lights that indicate that no one must enter or exit. That can sometimes be difficult for a sailboat that can't use an engine to "stand still." Entering such harbors can be quite daunting, and we usually entered under power so that we could take action if necessary.   But twice, entering Zeebrugge, where there are several ferries, lots of fishing boats and small craft, our engine died, and so we had to sail in. Scary! But we got in safely.
Sailing can be demanding, but it's so much fun! And there is always so much to learn from it as well as for it. Next article I'll describe some trips and some interesting experiences.