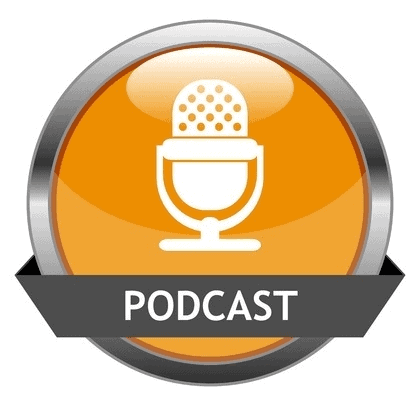 Everything modern is simply revolving around the Internet – earning money online has never been easier and the world has almost been rendered void of professions that aren't web-related. Online businesses are countless in numbers and there is a reason for many of them using podcasts, in fact there is a couple of them.
The Basics of Podcasting
In case you've been living under a rock for the past couple of years, podcasts are basically digital media files, featuring an audio (sometimes also video recordings) in a series format. They are very popular owing to the fact that they are usually somewhat helpful, productive and educational.
Approaching Your Audience
We live in a world of business brands that are all screaming for attention in order to advertise their brand. This tactic isn't likely to work – you're going to have to be original; unique! Well, podcasts allow you to approach your audience directly and somewhat personally – with your own voice. This establishes a connection between the two parties on a more personal and deeper level.
Podcast and Marketing
In addition to working as bridges between you and your viewers, podcasts can be used for advertising purposes. Here are some advantages of using podcasts for marketing:
Brand loyalty – The very fact that you are in direct contact with your viewers and/or listeners means that they will be able to put a face onto your online business. This is always preferable to any other form of marketing – people trust personal contact and trust leads to more followers.
Brand exposure – Sure, advertisements help you outline what your company is about – the expertise, services and skills that you have in offer. Well, podcasts, seeing as how they are based on personal interaction can be used to highlight what your company is about even further.
Cheap – You'll need a strategy, investment and probably professional help in order to develop a marketing plan. All you need for starting a podcast are a computer, a microphone, a speaker and fluid and interesting content for your topic.
Easily distributable – Podcasts are not only easy to make, but can be distributed with little effort. There are many websites out there that you can use for your podcast (iTunes, for example!). However, while you're still advertizing your podcast, it is very important that you offer it for free or at an extremely low cost; which brings us to the next point.
Virtual Summits
In the very beginning of your podcast, you will be alone, trying to share your experience and knowledge with an audience. After a while, you'll land a couple of good interviews and you'll realize that you're not getting as much attention as you should, given the amount of invested effort. Fear not, almost every podcaster finds her or himself in this awkward situation. One of the biggest virtual summit mistakes, however, is getting into them in order to turn more profit – doubtlessly, this will occur over time, but a large number of your peers that happen to find themselves podcasting with you (sometimes virtual summits consist of more than 20 podcasters at the same time) will be able to whiff out a money-grabber. These joint podcasts are excellent for lead generation – be patient, money will come later!
Online businesses can benefit hugely from podcasts. They are a free, legitimate way of approaching your audience and getting your name out there. It is very important that you don't focus solely on income – be truthful and passionate about your podcast – keep your initial vision in mind and share it with both your peers and potential users and customers!