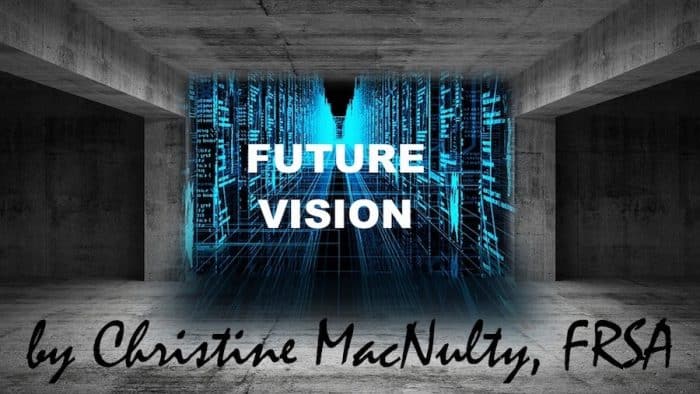 The last step of the Synthesis Phase of the VBP process is Step 11: Develop a Communication Plan. Whether this is accomplished as part of the overall VBP, as discussed in the last article, or whether it is developed separately, the purpose for it is the same. This article discusses what a communications plan needs to impart.
Editor's Note: See Christine's entire Series HERE
"The problem with communication is the illusion that it has occurred."
 ~George Bernard Shaw (1856-1950) Irish playwright and essayist
We communicate to inform, persuade, and influence people; to share ideas; to find out about things and people; and to socialize. And, most important from an organization's perspective, we also communicate to help change the organization's culture. This aspect of changing cultures is discussed separately in a subsequent article.
In this context, people need to know about the organization and its 6 W's+H — What? Why? Where? When? Who? Who else? How? They need to be clear about what the organization is and does, how that might affect them, and what they might need to do with or for the organization. So the communications plan needs to be targeted to stakeholders both within and outside the organization.
There have been a number of studies recently that suggest that organization leadership is not doing a very good job of communicating with its stakeholders and employees. We hear a lot about the public's hostility to big business and Wall Street. But the problem is generally not hostility; it is a lack of understanding of what corporations (or government agencies or other large entities) are about. And it's not just outside the organization where there is lack of understanding; it's also within. There have been many studies showing that employees do not understand what their company does. The latter case is a failure of leadership—a failure of its ability to communicate. As specific examples, data from 2013 TINYpulse Employee Engagement Survey indicated that only 42 percent of employees knew their organization's Vision, Mission, and Values. A recent survey for i4cp's annual Critical Human Capital Issues study indicated that 46 percent of high-performing companies and 83 percent of poor performing companies are not regularly communicating goal progress to their employees.
While a new Vision, Mission, Values, and Strategic Plan (VMVSP) must be communicated as quickly as possible, while the leadership is still fired up with enthusiasm, there are many other things to be communicated. Communicating to all stakeholders is an ongoing process—telling them good news as well as bad.
Good communication has many benefits, from improving morale, productivity, recruitment and retention of employees, to positive investor relations, general public support, government support, and better community relations.
Strategies to Win Acceptance by Internal Stakeholders
A Communications Plan is needed to share the VMVSP with the whole organization, affirming the support of the top leadership and infusing everyone with the passion generated by the leadership. This can sometimes be a daunting task, depending on the size of the organization and the receptivity of its employees.
An organization-wide presentation is often the best approach, with the leadership making presentations to the headquarters' staff and others. The presentations should be captured on video and distributed to all parts of the organization. Rather than expecting people to look at it of their own volition, a member of the leadership should be there to explain what it means to the middle managers and other employees in terms they understand and are meaningful to them.
We have frequently found that middle managers are the most difficult people to convince. They've been in the organization long enough to say, "Been there, done that, many times before." They are often concerned that the new strategic plan will mean more work for them, because that has been the case in the past, and with no increase in salary or opportunities for advancement.
So the presentation of the VMVSP to the middle managers needs to incorporate honest assessments of what this will mean for them. What extra work will they be required to do? What might they be able to drop because of this new plan? But the key to their acceptance is to ask them what contributions (beyond the work that is required) they could make to achieve this plan and to find some means of rewarding them when they do so.
CONTINUE TO NEXT PAGE BELOW