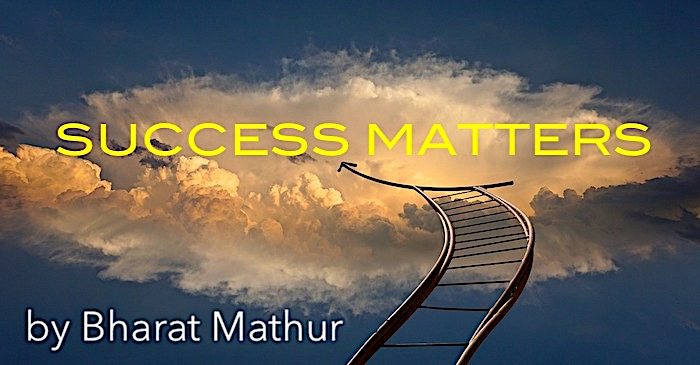 "Champagne, if you are seeking the truth, is better than a lie detector. It encourages a man to be expansive, even reckless, while lie detectors are only a challenge to tell lies successfully."
–Graham Greene. Henry Graham Greene (2 October 1904 – 3 April 1991), better known by his pen name Graham Greene, was an English novelist regarded by many as one of the greatest writers of the 20th century. He won nomination for the Nobel Prize for Literature twice, in 1966 and again in 1967.
One of the most prominent tools in the arsenal of a 'Treasure' seeker is truth. By sticking to it himself and also insisting on unearthing the real facts, the factual story, behind any façade, one can find many a hidden treasures that would be easily overlooked or lost by one less insistent on truth. Especially in the present-day society where Social Media has given a new meaning to human interaction across geographic boundaries, exhibitionism is gaining wide popularity as an essential ornament for those seeking followers.' Naturally, a little play on facts becomes quite normal so long as it serves your purpose in the moment.
Editor's Note – See Part 1 below:
While manipulating truth to serve our immediate purpose, we tend to forget the significance of a minuscule deviation from the charted course. We forget how a one-degree turn off course can bring us back to the starting position over time. No wonder, the author of the above quote gave us this easy-to-administer antidote to get the truth out of a seasoned liar.
"All disturbance and chaos fold up in the teeth of truth. Do not ever try to stop truth. It's the only thing that can go through 16-inch armor plate."
–L. Ron Hubbard. He gained widespread recognition as LRH. Besides being the founder of the Church of Scientology, he also attained fame as an author of science fiction and fantasy stories. Taking a closer look at the clear warning in the above quote we can easily deduce the immense capability of 'truth' to survive any calamity, disaster, and/or pressure, and still, prevail. How would you classify someone's efforts at hiding the truth under all sorts of camouflage for personal gains hoping the truth will stay buried forever? One of the biggest tragedies of modern times is that people continue to practice all sorts of unfair means, burying the truth for a quick buck, hoping it will never come out. A dedicated seeker will ultimately proclaim the above-quoted crushing power of the jaws of truth to destroy evil and let justice prevail.
While discussing the pros and cons of both truth and falsehood, let us also not leave behind a third dimension that of truth told with an ulterior motive.
While discussing the pros and cons of both truth and falsehood, let us also not leave behind a third dimension that of truth told with an ulterior motive. I am sure the sagacious readers would have experienced certain incident/s in their lives where a mischief-maker told certain truth at a crucial moment where he could take utmost advantage of the situation created as a result thereof.
I know for sure how some close confident would blurt out an unwanted truth with bad intent, either to create a friction between two disputing parties or to gain an undue advantage in the capacity of a 'confidence-trickster.' Yes, it is true. There are individuals that enjoy cheating others by first taking them into confidence or becoming their close confident by means of telling them some secret about another entity that they were not supposed to divulge. No wonder, we have these words of immense wisdom guiding us:
"A truth that is told with bad intent beats all the lies you can invent." –William Blake, the 18th-Century poet, painter, considered the fore-bearer of poetry and visual arts of the Romantic Age.
Since times immemorial, hordes of distinguished authors, narrators, politicians, world leaders, and outstanding personalities have showered us with their wisdom so we could all live in peace, harmony, honesty, simplicity, and truth. However, our minor deviations become the harbingers of an unstoppable slide into the quagmire of falsehood from where there is no escape. The following quote lays bare the fact how we cross the line by compromising the accuracy of our statements:
"Accuracy of statement is one of the first elements of truth; inaccuracy is a near kin to falsehood." –Tryon Edwards, the 19th-Century American theologian, best known for compiling a book of quotations called 'A Dictionary of Thoughts' laid bare before us the above fact, so we could take appropriate precautions. Unfortunately, those trying to observe the above rule receive less than fair treatment. In most cases, they earn the acronym 'stickler for truth' and a general disdain.
The quest for hidden 'treasure' brings us to the following observation: "A vocabulary of truth and simplicity will be of service throughout your life." –Winston Churchill.
Sir Winston Leonard Spencer-Churchill (30 November 1874 – 24 January 1965) was a British politician, army officer, and writer, who was Prime Minister of the United Kingdom from 1940 to 1945 and again from 1951 to 1955. As Prime Minister, Churchill led Britain to victory in the Second World War.
How can one ever undermine the above statement from an accomplished leader that witnessed huge ups-and-downs through his career? Obviously, these words carry a lot of weight for those looking to brighten their lives, almost akin to finding the hidden treasure. What you find in this series of articles is a treasure-trove of wisdom percolated down centuries of trials, tribulations, adversities, wars, strife, and all sorts of challenges human race has endured and yet survived.
"Simple is the language of truth." The emphasis on simplicity is the hallmark of truth, per Seneca. The message gives us a deep-rooted hint at identifying the prevalence of falsehood where things appear complicated. 'Truth' needs no embellishment, hence no fancy packaging. We have already learned the power of truth to pierce through a 16-inch armor plate. So, what good is all the empty façade to distract someone?
The question is why should we pay attention to the above individual's statement? For your information, Seneca the Younger (c. 4 BC-AD 65), fully Lucius Annaeus Seneca and also known simply as Seneca (/ˈsɛnɪkə/), was a RomanStoic philosopher, statesman, dramatist, and—in one work—satirist of the Silver Age of Latin literature.
Last, but not the least, "A true friend will tell you the truth to your face – not behind your back" –Unknown
TRY IT, WHO KNOWS YOU MIGHT LIKE IT!