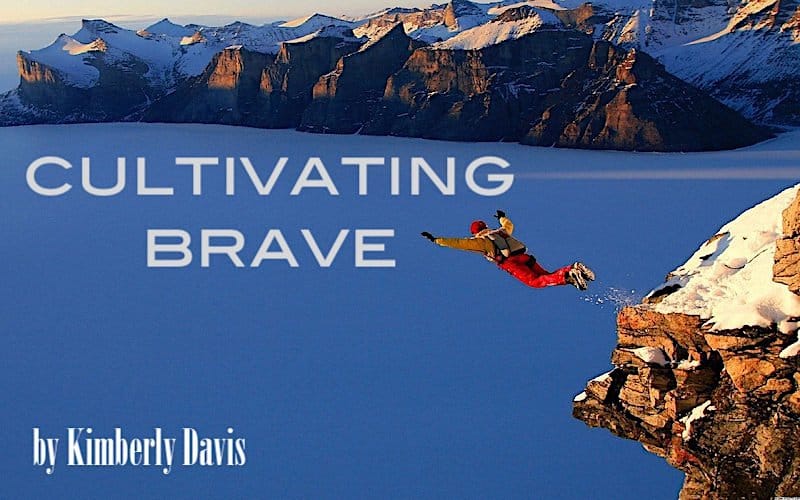 Isn't it fascinating how one decision can change everything? Yet how often do we struggle to make the decision in the first place?
For me, this often shows up in the form of boundaries, both with myself and with others. If I let my boundaries go, it is a very slippery descent into the pit of where-I-don't-want-to-be.
Case in point, carbs. Carbs for me are dangerous. But not all carbs. I can totally control myself around brown rice and wheat pasta. I've never once in my life tried to drown my feelings in a bowl of brown rice. I can eat it, nourish myself, and move on. But chips?! Good God. Chips are my nemesis. One chip leads to another chip, which leads to another, and then next thing I know I'm holding an empty chip bag wondering what the heck has happened! It's not pretty. I feel awful, physically, and mentally. You might think eating a bag of chips is totally benign, but what I know to be true is that my complete loss of self-control erodes my trust in myself which carries over into everything else in my life. Thus, I try to stay away from chips.
But not all boundaries are as easy to distinguish.
For example, social media. Social media can serve to lift us up and connect us, or it can leave us feeling depressed and overwhelmed. But where is the line? At what point does it become something that's hurting you rather than helping you?
I don't know that there's a hard and fast rule that can serve all of us, but I'm learning to find that line for myself and it has changed everything for me.
For me, the biggest problem was with LinkedIn. On LinkedIn, I wasn't setting boundaries with myself or with others, so the tidal wave of content left me drowning on a daily basis. I felt overwhelmed and helpless. Obligated but never fulfilled. Engaging on LinkedIn felt like a chore rather than a joy, which wasn't serving me or my business. The platform that had generated some of the richest relationships in my life had become my oppressor. I had neglected to set boundaries for myself and I was paying the price.
But here's the deal, nobody is responsible for setting healthy boundaries for me, but me.
I can't expect people to read my mind. I can't expect others to have the same needs that I have. I can't expect a platform designed for millions to cater to my every whim. But I can expect myself to know myself well enough to identify my own needs and take appropriate action.
Am I having the right conversations with the right people? Am I owning my needs, not judging them, or hoping they'll go away? Am I setting healthy boundaries for myself and letting go of the comparison game? Am I giving myself the grace to have my own needs in the first place?
Like with everything in my life, it seems my learning curve is steep. I somehow love to push the limits and ensure I experience the pain before I can get to resolution. If, for no other reason, in reinforces the reason why I need to change things, but I really wish I could get to that point without all the needless suffering and without my inner-toddler acting out. Welcome to being human, eh?!
When we're able to clearly articulate our own needs and take action to meet those needs, everything changes.
So I've since set boundaries for myself around how I engage on LinkedIn and, low and behold, I have found my way back to joy!
I'm now more purposeful in my interactions. More intentional with my posts. I honor my own time as I would honor a cherished friend's— without regret. I speak my truth with kindness. I appreciate differences in opinion. I give back. I reap tremendous fulfillment in my aim to celebrate others. In setting my boundaries I have become my own champion.
Which allows me to trust myself again. This is where confidence takes root.
So what has been my LinkedIn strategy of late? What boundaries have I set and decisions have I made that have allowed for such a big shift in my experience?
Well, I would love to tell you that I tapped into my well of infinite wisdom and knew exactly what I should do, but no. It was a process. The beginning of my process was clumsy. It wasn't reflective of who I wanted to be in the world. I whined. I whined a lot. I whined to many of my friends who might be reading this and were kind enough to not tell me where to stuff my whining. But one good thing came out of it! As I grew weary of my whining, eventually I started to recognize I needed to do something about it.
That's what gave birth to "The Madness of Tagging," and opened up a dialogue on the subject.
That piece unleashed something for me. I realized that since I had outed my tagging-woes, I could no longer keep doing same-ole-same-ole. No more whining. No more wishing things would change. Or resenting. Or running away. It was time to find a way to engage in a whole new way.
So, I set some clear boundaries for myself. Every day, I allocate one hour to read on LinkedIn. I gave myself permission to ignore mass-tags and have discovered a tremendous freedom! I get to organically peruse the daily listing of BizCatalyst 360° articles that is delivered daily to my inbox. I've rediscovered my LinkedIn home page! I'm reading again for the joy of reading. Not out of obligation or expectation, but in celebration.
By setting boundaries I have found liberation!
Then, I decided to take it a step further. If I'm anti-tag, how can I ensure that interesting work is being discovered? How can I engage in a way that is consistent with my purpose?
These are the questions that sparked my sharing journey. I made a decision to share three pieces every work-day, that organically find their way to my reading list. These pieces get the possibility of a wider audience than they would if only other writers were tagged, my network gets the opportunity to be introduced to a variety of good work, and I get the benefit of lifting others and the rich relationships that follow. It's a win for everyone!
Of course, when I started this, it was in an attempt to reclaim my own experience on LinkedIn, but I can't help but fantasize about what would happen if others took up the same strategy. If we were all sharing one another's work, without expectation or quid-pro-quo, instead of just commenting when tagged or simply sharing our own writing, it could cascade into a win for not just a community of writers, but for an entire platform of readers.
Imagine the ripple effect… I invite you to join the charge.
LinkedIn aside, where in your life could you benefit from setting boundaries with yourself or others? What powerful decisions could you make that would transform your experience of yourself and your life?
Decide. There is power in choice.
When there's so much insanity going on in the world, it's easy to feel helpless and out of control. But there are ways that we can take the reins in our own lives that we neglect to see. Look deeply. Seek ownership of your life. While it may require that we tell ourselves some hard truths, I've found that it leads to one of the greatest paradoxes there is.
That with self-control comes freedom.
©A Thoughtful Company, LLC