I was walking through an old grave yard which sits in the middle of a sprawling subdivision. The head stones are encased by a wrought iron fence, and behind this cemetery from the mid 1800's sits a modern playground. Its swings, slides and monkey bars full of life from the many children who call this neighborhood home.
As I walk through the rows of broken stones, old trees, and remnants of another time. I can't help but think how all those that lie beneath the ground are more than likely gone from all memories of those above the ground. The relatives who laid these souls to rest more than a hundred years earlier never imagined the broken disintegrating head stones, or that a playground full of life would be built by a future generation, just five feet away in the shadows of its head stones.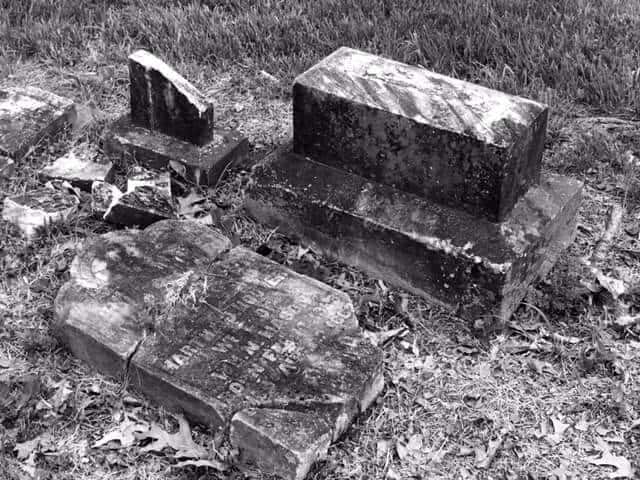 In the end we all are lost memories, some may have stronger head stones, or bronze statues, some may have stories written of their lives, and some may be notorious. One thing is common to all human kind sooner or later we leave the living.
"One should focus on why they would be missed, rather than what they may be missing."
As I reflect on a life more than half over, I imagine how long will the memories of me last, who will wonder 100 plus years from now what I did, in a life which in the space of time was a quick as it will take someone to read the dates of my birth and the date I died from my weathered head stone. Reality is: the future is a gathering of all that has been before it. As we humans age we become more aware of the world around us. Those lucky enough to live full lives appreciate each day, and don't take tomorrow for granted, like so many young people do.
One's religion may define in one's mind, and bring comfort in deaths aftermath. As I stood over those broken gravestones with unreadable dates from years of Mother Nature scrubbing them smooth. I thought who in this graveyard was right in their definition of the afterlife. Eventually everyone will find their way to life's conclusion, and get their answer.
One thing history has told those who listen, in the end we are just memories, and eventually those memories also perish from the living. So what if – we were all decent, respectful, and believed the afterlife is based on how we treat people, instead of how we judge people. Just a few thoughts sparked by a walk through an old cemetery.