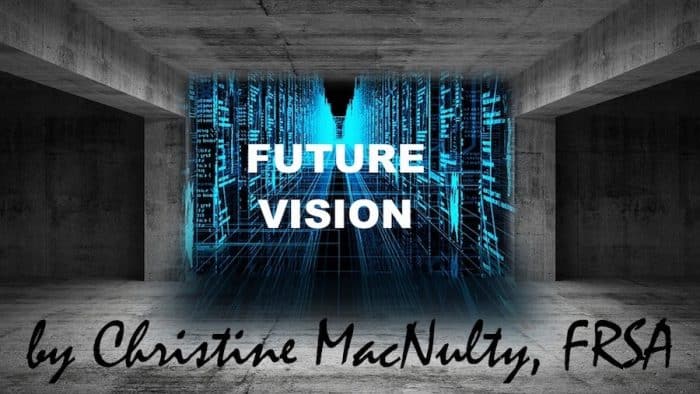 "Education is not the filling of a pail,

but the lighting of a fire."
~William Butler Yeats
"Education is the key to unlock the golden door of freedom"
~George Washington Carver
Background
I love those two quotations! I have been thinking about this article for some time as I have seen statistics on America's position in the world, based on academic scores, declining.   What is education for?   Why do we spend so much of our time as young people sitting in classrooms? Could there be a better way?
This is a personal perspective, and I have not searched for other ideas and experiences from Google. I have been reminded of my time as a child being so bored that I drove myself and my teachers nuts!   I stared out of the window at the beautiful world outside and day-dreamed. My father was the principal of a school in England, but I did not attend that school. Instead, I attended one within walking distance of our home. My days and nights were one long series of questions – WHY?   I could read at adult level by the time I was 4, and I took out adult books from the local library that was one block from home – until the librarian caught me reading a murder-mystery by Leslie Charteris.
When I was 10, one of my teachers gave up on trying to teach me and let me spend my days in the tiny school library. As long as I passed my tests and exams, my parents were OK with it, but that declined as I moved on to high school. Even there in high school and university, I couldn't settle down to learn the things I was being taught.   Certain subjects fascinated me, and others bored me silly. As a child, I listened to a 15-minute radio program several times a week – Mars, the Red Planet – and my interest in astronomy and space grew. I wanted to be an astronaut, but since that seemed unlikely at that time, being a girl and in England, I decided on astrophysics. The school principal called my parents in to tell them that there must be something wrong with their daughter's brain. "What on earth is astrophysics? I've never heard of it!" she shouted. I never did become an astrophysicist, but I'm still a futurist, and I preferred to work with people than equations.
In fairness, I had a couple of superb teachers – one in primary school, especially – who realized my potential, and who got me interested in ideas. But I could probably have done more left to my own devices than I did sitting in classrooms. And I have come to know many more people with experiences similar to mine. I had friends who loved to work with their hands – at cooking, woodwork, sewing, or at sports – who were also bored, but for different reasons.
We are unique individuals; we learn differently, we enjoy different subjects, we have different plans for our futures. Why are we continuing to view education from an industrial era perspective, when we could offer so much more? Technology can bring the best teachers and the best lessons/lectures into a classroom or living room online.   Teachers can provide additional insights, answer questions and, more importantly, provide guidance on how to be. Not just how to behave, but how to live, work, operate – how to live life to the fullest – and how to develop our human capacities.   We talk about life-long learning – and that is necessary, not just for business, but for individuals – how much more successful will that be if people enjoy it and can do it in their own ways in their own time?
Another problem that we might solve is that of poor areas of the country, southern West Virginia, for instance, where, because of mine closures, there has been significant out-migration and schools have closed.   In some counties, there is now one consolidated school, and children travel for several hours to get to school.   They are doing the best they can, but it is difficult to get good teachers, and the teachers brought in do not have the kinds of community connections that they had in the past, and so do not provide the same sense of community and family-type supervision.   Education could be brought back to the small towns in church or community halls, by online education and one or two teacher/supervisors.
What could we do, and how could we do it?
The ideas behind this are general and can be applied to education of all kinds, but for this paper, I'll cover what is known as K-12.   In Part 2, I'll cover college-level education. There are two different approaches, both student-centered rather than teacher-centered.
Online courses for both distance learning and in-class instruction.
I mentioned that I had two superb teachers in my life.   The rest were mediocre, even at what was considered to be a very good school. They probably knew their subjects thoroughly, but they didn't get me fired up about them or inspired to learn more.   The ones that did inspire me made everything fun.   They explained the subjects in different ways and from a different perspective so that everyone had a chance of "getting it" whatever it was.   They made the lessons into games, turned history into a series of costume plays, and made us act during foreign language instruction.   I was "Solange" from a small town outside Paris, and the entire lessons took place in that context.
If we could use these really excellent on-line courses for the instruction part of the lessons, and then had inspiring teachers to get the students fired up to internalize the lessons through interactive sessions, I think many more children would do much better. And field trips – even in urban areas – provide interest by getting the children out of the classroom, and able to observe and interact with nature and people.   I realize that many parents regard life as more dangerous now than it used to be, and insurance for schools and teachers is a consideration, but life is for living and exploring, not for keeping children cooped up and frustrated or bored.
An unusual model – an open school
I do not intend to provide an advertisement for any school, but there are some schools that are most unusual and successful, and the model has been adopted in several countries.
The model has three basic tenets: educational freedom, democratic governance, and personal responsibility. It is a private school, attended by children from the ages of 4 to 19. There are no traditional classrooms and no traditional classes; instead, children are free to do what they wish with their time. They educate themselves. The idea is that, when a child decides it wants to learn a subject, it attends the appropriate classes, and there are often classes with wide age ranges. Mathematics is a case in point – classes often contain ages 7-17. But the teachers have found that, when the children decide for themselves that they want to learn, they learn fast.   So a whole K-12 math curriculum can be accomplished in, say, two years instead of however many years it usually takes.
The school has no required academic activities and no academic expectations for completion of one's time at the school. Students are free to spend their time as they wish. This may or may not include formally exploring all the academic offerings or speaking with staff members or other students about academic interests, as part of educating themselves. They do help each other.   Students are given complete responsibility for their own education and the school is run by a direct democracy in which students and staff are equals. The corporation is wholly owned and operated by the School Meeting, in which each student and each elected member of the staff has one vote.
There is no doubt that this educational model does produce very responsible citizens.
Could this be the wave of the future?   Probably not.   But a few of these ideas introduced into the online curricula could be interesting.   See Part 2 for higher education.