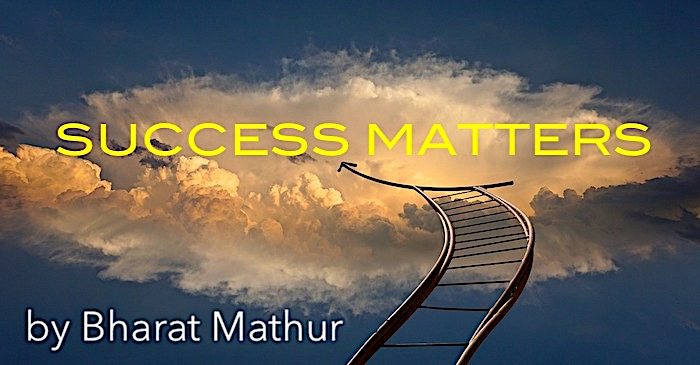 Organization
In the last two articles, we have covered 'Communication' and 'Innovation' as the first two essentials for a solid entrepreneurial foundation. The current post touches upon the basic principles of progressive organizations, certain pitfalls commonly observed in a faltering enterprise, as well as some easy to apply initiatives to bring business back from the brink of disaster. Same as before, I will be using some quotes to help us absorb the message.
EDITOR'S NOTE: SEE PART 2 AND PRIOR BELOW
Five Essential Skills For Entrepreneurial Success (Part 2 of 5)
Who would deny the authoritative statements coming from one of the most successful entrepreneurs of the modern times we know as Bill Gates? Coming from a modest background, with hardly any remarkable educational accomplishments to his credit, he rose to become the wealthiest man in the world, although for a short while, off and on. In either case, his experiences hidden in his one-liners carry a lot more weight than an entire library priding itself on a collection of fiction.
"Great organizations demand a high level of commitment by the people involved." We can imagine what level of commitment of every single employee at Microsoft gave the organization such an enviable position in the world of computers. If only every establishment copied the same spirit in its day-to-day operations, we could look forward to some fantastic results, across all regions.
"In a balanced organization, working towards a common objective, there is a success." -Arthur Helps.  "He possessed admirable tact and sagacity; his fitness for official life was unmistakable, and in 1860 he was appointed Clerk of the Privy Council on the recommendation of Lord Granville. This appointment brought him into personal communication with The Queen and The Prince Consort, both of whom came to regard him with confidence and respect. In 1864 he received the honorary degree of DCL from Oxford University."  Source https://en.wikipedia.org/wiki/Arthur_Helps
I am sure,  the discerning readers will find a universal message in the above two quotes. It is incumbent upon the head of an organization to create, nurture and nourish an environment of mutual accomplishment. Eliminating the prevalence of 'every man for himself' attitude remains one of the foremost challenges for leadership enthusiasts, leaving progress-oriented businesses no exception to the rule.
"Business, labor, and civil society organizations have skills and resources that are vital in helping to build a more robust global community." -Kofi Annan, the late Secretary-General of the United Nations, from January 1997 to December 2006. He rose to this coveted position from his modest role as a Diplomat from Ghana. No wonder, his acumen helped the UN become his co-recipient of the 2001 Nobel Peace Prize. He passed away very recently, on the 18th of August 2018, as a matter of fact.
Annan will be remembered for his outspoken views against the 2003 invasion of Iraq, as well as the Iranian nuclear program. He had openly declared in an interview with BBC, way back in 2004, that the Iraq war was illegal as it did not conform to the U.N. Charter. Leadership aspirants can find a lot of inspiration in the stand that Annan took at a Global level, giving his valid perspective fearlessly. No wonder, such outstanding courage defines true leadership and organizations can learn a lot from the same.
"It isn't the incompetent who destroy an organization. It is those who have achieved something and want to rest upon their achievements that are forever clogging things up." –Unknown.
To tolerate incompetence under the imaginary veil of your own preoccupation with other more important tasks is nothing but an open invitation to disaster. How can an incompetent worker manage to stay employed without inviting any reprisals? Yes, it is true, such behavior could be overlooked at times. But, we must also understand and appreciate the fact that continued neglect of such conduct from someone on your team will only hasten your own downfall.
Sitting on your laurels, inviting personal praise for your organization's performance in any area of operation, or losing control of efficient management systems, whether alone, or together, become forebearers of impending trouble. Take every accomplishment as yet another challenge to press harder, prepare better, and to aim for higher goals. As regards incompetence, 'nip the evil in the bud,' before it becomes an overpowering liability.
"Every company has two organizational structures: The formal one is written on the charts; the other is the everyday relationship of the men and women in the organization." -Harold S. Geneen
"Harold "Hal" Sydney Geneen (January 22, 1910 – November 21, 1997), was an American businessman most famous for serving as president of the ITT Corporation."
I am sure the sagacious readers will agree with the above statement unequivocally. Besides the rules and regulations, norms, and standards, the mutual relationship among all employees helps define the corporate culture. The stronger their bonds, higher will be their feelings of respect, camaraderie for each other as well as the all too important allegiance to the enterprise. Why not allow your organization to become the trunk of a sturdy tree that supplies nutrients to all the branches, and the leaves to get the desired fruit as a reward?
"Quality is the result of a carefully constructed cultural environment. It has to be the fabric of the organization, not part of the fabric." -Philip Crosby
"Philip Bayard "Phil" Crosby, (June 18, 1926 – August 18, 2001) was a businessman and author who contributed to management theory and quality management practices.
Crosby initiated the Zero Defects program at the Martin Company. As the quality control manager of the Pershing missile program, Crosby was credited with a 25 percent reduction in the overall rejection rate and a 30 percent reduction in scrap costs."
The above words of wisdom reenergize the need for "a carefully constructed cultural environment" built upon strong bonds of mutual respect, and accomplishment of all. As a matter of fact, we can simplify this narrative in the form of a strong sense of team spirit.
In my vocabulary, the 'team' stands for T E A M wherein Together Everyone Achieves More or Together Everybody  Acquires Money; take your pick!
"Teamwork is the ability to work together toward a common vision; the ability to direct individual accomplishments toward organizational objectives. It is the fuel that allows common people to attain uncommon results." –Unknown
This is what Vince Lombardi had to say about an organization and its achievements: "The achievements of an organization are the results of the combined effort of each individual."
It is up to the leaders at the helm of every forward-looking organization to generate these feelings of belonging in their cadres. They must maintain the proper balance of interaction between the managers and those managed. Failure to pay heed to these no-cost initiatives can soon turn into an unmanageable disaster.