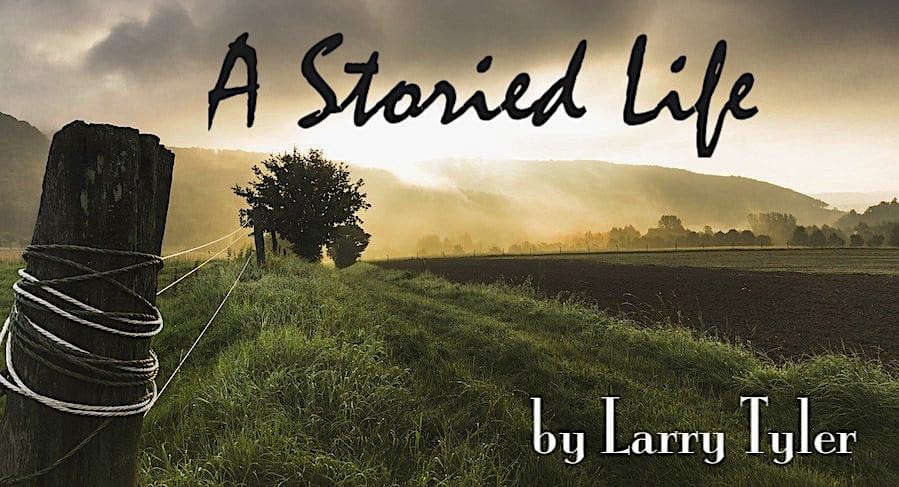 The October winds grew stronger as the night fell.  It would be a cold night, windy, chilly, and dark, and moonless.  Only a few days ago the trees were heavy with leaves, red, orange, and bright yellows.  Tonight the leaves fell from the trees like snow in a blizzard.  They covered the yard and were crisp and made a crunching sound when I walked the dogs across the yard.
We would sleep good tonight, snug under quilts after cups of hot chocolate, cookies, and scary movies.  The wind gusted hard and shook the windows, the lights flickering and the sounds of broken branches falling soon faded into dreams and deep sleep.  After all, dreams tell us stories and this was my dream this night, this night of cold winds, broken branches, and fallen leaves.
One by one the leaves fell carpeting the ground, yet one had weathered the storm, and when the night faded, and in the quiet just before dawn, the leaf held to the branch.  It had been there since early spring, the first leaf on the old oak.  As time passed the leaf welcomed others and soon the tree became a shade tree.
The spring passed, the summer recently gone, and the tree barren but for the last leaf.  It held on through the stormy night and the dawn found the yard buried in brightly colored leaves.  The breeze came in gusts each one stronger than the last until it finally let go.
The leaf floated in the calming wind, twirling slowly and even rising back up toward the oak.  The morning held no sounds and for a long moment it balanced on the breeze then slowly landed within the garden, the finishing touch to the collage of colored leaves.
I awakened early, brewed some fresh coffee, looked out at the leafless tree, and said out loud to my dog I wonder what happened to that last leaf.  Feeling a bit sad, I sat by the window and watched the birds land on the barren tree.