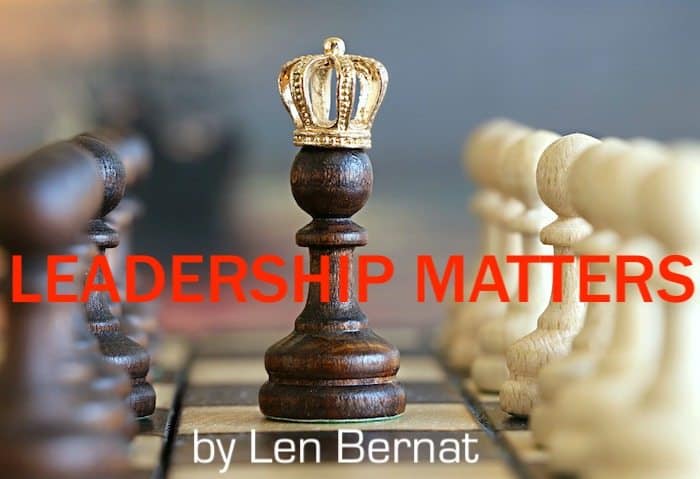 In July of 1987, as a Lieutenant in the United States Marine Corps, I was scheduled to make my second deployment to the Mediterranean theater aboard the USS Guadalcanal with Marine Medium Helicopter Squadron 263.  As an Aviation Supply Officer, I would be responsible for ensuring the parts for all the aircraft we had on board were available on the ship or ordered and tracked to the ship as quickly as possible.  It meant working 12 to 16-hours a day, seven days a week.  However, I always enjoyed the opportunity that these "cruises," as they were affection called, provided me to train the Marine and sailors I had working for me during our time at sea.
As the time to depart was getting close, I could tell that my wife, Hazel, was having a hard time dealing with my pending departure.  Unlike the first time I deployed, she was not sad.  She was actually angry that I was leaving.  I did my best to console her but that only seemed to make thing worse.  Finally, I just looked at her and asked her straight out, "Why are you so mad at me?"
As the time to depart was getting close, I could tell that my wife, Hazel, was having a hard time dealing with my pending departure.  Unlike the first time I deployed, she was not sad.  She was actually angry that I was leaving.
"Because you are going on a cruise!" she snapped.
It took a minute to register but I finally knew the problem.  "Oh, I see, you think I am going on a "Love Boat" cruise, don't you?"
"All I know is you are going on a cruise and I am not."
This was going to take some important leadership to fix.
As a leader, you have an obligation to ensure your people are kept informed about daily requirements, production schedules, upcoming process changes, personnel changes, possible benefit changes and anything else that keeps them up-to-date.  You cannot provide your people with too much information.  So, consider implementing the following suggestions if you are not already using these leadership practices.
✅  Have a scheduled meeting at the end of the work week to pass on information, discuss accomplishments during the week, plan work requirements for the upcoming week, assign new tasks, if necessary, and recognize accomplishments (i.e. work anniversaries, positive customer letters, promotions, etc.). These meetings should not take more than twenty minutes so have an agenda in hand to keep your meeting on schedule.  After the meeting, summarize the discussions from the meeting and send it by email to all your team members so they have it for reference.  This weekly gathering and follow up email will ensure every member of your team is going in the same direction.  That is leadership.
✅  Ensure you talk to every member of your team every day. This enables your team to ask questions concerning their present project to ensure the project is on-track or important questions concerning upcoming projects.  It also allows you to ask questions to ensure each person is heading in the direction of success.  Finally, you will be able to detect if a team member is sick and trying to "power through it," is struggling with personal issues and really needs to take a few days to attend to the matter, and/or is stressed about their performance/project.  A daily "hello" can keep the team on a path to success.  That is leadership.
✅  Encourage your people to bring all "rumor" to your attention immediately and always keep your ears open to hear the whispers that mean a rumor is circulating. Nothing can bring progress to a halt faster than misinformation about layoffs, pay-cuts, loss benefits, or management changes.  And once you are aware of the gossip, immediately get answers and share them with your team – even if the news is bad.  You want them to know that you will always be honest and forthcoming with them.  That is leadership.
✅  Finally, deal in facts. If your team hears a rumor, has a process question, wants to know about an upcoming project they have heard is on the horizon, or any other question where you do not have an answer, then, it is okay to say, "I don't know."  Promise that you will get the information as quickly as possible and then, do so.  Again, your team needs to know that you are trustworthy but also human.  We just can't know everything.  So, admitting that you will need time to investigate is comforting because they will know you care enough about them to want to give the truth.  And, that is leadership.
As a leader of Marines, I realized my wife needed to learn the facts surrounding my "cruise".  So, the next day when I reported to the base, I received permission to take the following day off.  I called the ship's supply office and arranged for him to sponsor my wife and me on a tour of the ship the next day.  Then I called Hazel to let her know to pack us an overnight bag for a short trip and that we would be leaving when I got home from the base.
Once we were on the road, I told her that we were headed for the Navy base at Norfolk, Virginia so that she could experience the "Love Boat" for herself.  We stopped for the night just outside of town and got a good night of sleep.  The next morning, we were up early and on our way to the base.  As I pulled into the parking lot next to the pier, she finally got her first look at the USS Guadalcanal.  I could tell by her facial expression she was not overly impressed with this big, gray beauty.
I quickly instructed her on the proper protocol for boarding a Naval vessel and we began up the gangplank.  I stopped halfway, faced the aft part of the ship and saluted the American flag flying proudly astern.  Then, we proceeded to the top of the gangplank where I again stopped and saluted saying, "Lieutenant Bernat and wife requesting permission to come aboard."  I told the Officer of the Deck that the supply officer was expecting us and he contacted him to come to the gangway.  After signing us aboard and giving us our visitor's badges, he told me that I could take my wife around the ship on my own but to meet him in the wardroom at noon and he would allow us to join the officers of the ship for lunch.  As we walked away, she asked if I had to do that every time I came on board the ship.  I told her I did and that when we left, we would have to do to the same thing – request permission to leave and then salute the flag halfway down the gangplank.
Now it was time for the tour.  I explained to my wife that we were at the hangar deck level of the ship and that during the cruise, aircraft would be parked here and tied down with chains so that the aircraft mechanics could do repairs and inspections as necessary.  That would mean we would have to walk through a maze of aircraft, toolboxes, and parts to get across this space.  I gave her a complete tour, pointing out the blade rakes and how we would have to climb up to get our blades wearing a harness to keep from hitting the deck should we take a hard roll while underway.  I showed her where our special equipment van would be tied down so we could access these parts and then I took her to the space in which I would be working.  Her first reaction was that it was awfully small.  I sat at my future desk and told her to sit at the desk directly behind me.  I explained how I would have to ask my staff sergeant who would be working from the desk at which she was seated to pull his chair in if I wanted to get up for any reason because it was the only way either of us could get up.  I then took her to several of the storage locations so she could see how tight the passageways were and how difficult it was going to be to get larger parts out of the spaces.  I took her to the supply officer's office to see the small space he shared with the assistant supply office.  We toured the enlisted mess deck, the small shipboard store, the little window that served as a post office, the laundry facilities, and finally, I took her to my room where I would sit each night to write her.  Her first question was, "Where are the windows?"
I smiled and said, "As you can now see, this is not the Love Boat.  There are no windows.  When I want to see the sun, I have to go up on the flight deck."  Her expression said it all.  This was not what she had expected and knew that my cruise was not something she would have wanted to endure.
We ended the tour by meeting the supply officer in the wardroom for lunch.  Since we were his guests for the meal, the officers enjoyed a special luncheon with us.  He had the wardroom staff prepare steak, baked potatoes, steamed broccoli, and homemade cherry cheesecake for dessert.
On the way home, Hazel told me that she appreciated what I did because now she would be able to picture what I was talking about when I wrote to her since she had seen the ship.  She also admitted it was not glamorous at all.  But she brought a smile to my face when she said, "But I know you will be eating well."
If you want to be an exemplary leader, then you need to ensure your people have the facts they need to be successful every day.  That is leadership.