In my interview with L. Aruna Dhir, I find a unique person of integrity, wisdom, and strength that goes beyond the norm. Her perseverance through hardships and a determination to be the best version of herself has lead L.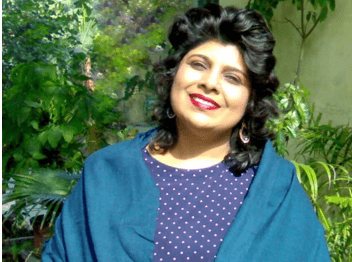 Aruna Dhir down a path that has raised her to the top of her profession. It is apparent that her mindset about herself and life has been integral in the unfolding of her success as a writer, mentor, communications expert, hotelier, and leader. When you read this article, you will be inspired by the choices she has made giving her the opportunities to achieve the milestones set as a child.
L. Aruna Dhir shares her passion for writing and how she followed the golden nuggets set before her, taking each stepping stone with grace and empowerment for maximizing her performance. I hope you enjoy reading about the journey one may take, with unforeseen potential, guiding you up a road of trials, tribulations, joys, and happiness.
---
Eileen: You have quite an extensive and varied background in education, public relations, writing, marketing, and

communications. Share with me how they have all culminated together to assist you in becoming who you are today as a consultant, author, and hospitality & features writer.
L. Aruna Dhir: I began my career as a Freelance Journalist and Correspondent for a Regional Newspaper, focusing on social, contemporary, developmental issues. This began while I was studying for my Post Graduation and Masters in Philosophy, helping me to consolidate the time at hand and channelize it into the professional arena while still acquiring my educational degrees.
My penchant for writing began at a very early age, as early as Eight or Nine when I wrote my first poem. While in Middle School, my essays always stood apart so much that my English Teacher – Ms. Hemalini Masih – loaned me one of the most comprehensive biographies on English poets from Alexander Pope to WB Yeats. The Red cloth bound Hardcover turned out to be a cornerstone book for me, nudging my spirit and my core towards writing, with leaves from the lives of famous poets as the guiding gauge.
From the beginning, I had eclectic interests, from animals to nature, gardening to geography, socio-anthropology to psychology and Public Relations. This, perhaps, paved the way for me to chart a course in different genres of writing from features to poetry to business writing and then the several tributaries within the realm of business writing itself.
The other two shaping chisels that helped me assimilate, integrate and contribute knowledge-based thought leadership have been – firstly, an innate "pursuit of excellence" that I have doggedly followed and secondly, the "benchmarked, best places" I have had the privilege to work in, that allowed blossoming of talent, creative freedom and an opportunity to present innovative thought and strategy amalgamated with the larger brand ethos.
Then, there has been this discernible DNA to learn, create and pass on that has always egged me to ideate, build and proffer knowledge and expertise amongst teams, peers and protégés; first as an award-winning Manager and then as a globally read Writer.
Eileen: You are considered one of the finest and highly followed international Hospitality

writers with columns running in best ranked global hospitality publications ehotelier, Hospitality Net, Bizcatalyst 360, 4hoteliers, and CFO Connect. Where does your writing inspiration come from and how do the connections impact you as a leader?
L. Aruna Dhir: The inspiration truly comes from the eagerness to create a webbed world of knowledge sharing, outstanding merit, a bank of thought and experience-based treasure that is available to many in an environment of intellectual brilliance.
It is a two-way street. The more you share your knowledge, the more you learn via interactions of the highest caliber and with intersections of highly experienced thoughts and comments.
Who is really a Leader? It is someone who pursues excellence in work, perpetuates acuity, inspires and inculcates talent, encourages merit and allows for a suitably fertile ground for growth and creativity to blossom in an equalitarian environment. As people who may have reached a certain station in our levels of expertness, we owe it to others to build such a healthy, mindful and mentally enhancing milieu.
Eileen: When you were young, what did you want to be when you became an adult? Has your career path aligned with this vision you had as a child? Looking back, do you feel your intentions set at an early age have impacted who you have become?
L. Aruna Dhir: Even as a child, my favourite pastimes were reading and writing; far more than games and other forms of entertainment. Then; as a young adult, my choice for moonlighting and summer jobs was working with Regional Newspapers and becoming the City Correspondent for National Magazines.
From being a Keats fan to a Wordsworth acolyte and then becoming an ardent disciple of Sun Tzu, Freud, Jung, Maslow and Adler to following the writing styles of Bach, Kafka, Hemingway, Kotler and Carlzon; the realization came fast and quick that I wanted to be able to coach, mentor and guide through the influence and impact of the written word.
After the initial toddler temptations with toy needles and stethoscope and the games around playing Doctor, I began to understand my fascination with words and the interest in people – their mind, their intellect, their behaviour and the uniqueness we as a people bring to the world. Hence, it indeed was a natural veering towards first Psychology, then Public Relations and finally Hospitality – the quintessential business which is of the people, by the people, and for the people.
So, it is safe to say that I always wanted to be a Writer and wished to create a professional playfield where I could create, communicate, share, stimulate and encourage insight and produce know-how that can have a lasting value.
Eileen: Business communication is key to

s

uccess. Please share what you believe are the top qualities of communication every business should be practicing. Why are they so important?
L. Aruna Dhir: Communications is the single most important key to your Brand positioning, Brand awareness, Brand recognition and Brand association.
Whatever you may do – from providing medical care to creating an aspirational lifestyle; whatever you may wish to sell from air travel to Z-plus security, it must be communicated to your target audience. That is what Business Communications is all about – building and cementing relationships with your clientele and strategizing to deliver your Company message to them in the best possible and relatable ways.
When in doubt about how to devise the most effective communication capsules, always remember to adhere to the 7 Cs of Communication – Be Clear, Concise, Concrete, Correct, Coherent, Complete and Courteous. With this simple maxim, you can never go wrong in ensuring maximum reach, frequency, and penetration of your messages to the target audience.
With the advent of new Communication channels that are easily searchable, play round the clock and have the propensity for information to be dug out of the archives with just a mere click, it becomes imperative that the Communications professional and all the other Company spokespeople are cautious, clear, honest, conscientious and with a global outlook in the way they communicate, not only professionally but also personally.
If Communication has the power to build a brand and keep it on top of the mind recall level, it also has the proclivity to break the brand and create reverse value in the minds of the public.
The best Communications Strategy for any Company would involve the following essential aspects – It bears value for the Brand and its products, carries a promise of service delivery, is coherent and customer-engaging, reliable and realistic and is delivered in a timely fashion.
CONTINUE BELOW TO NEXT PAGE