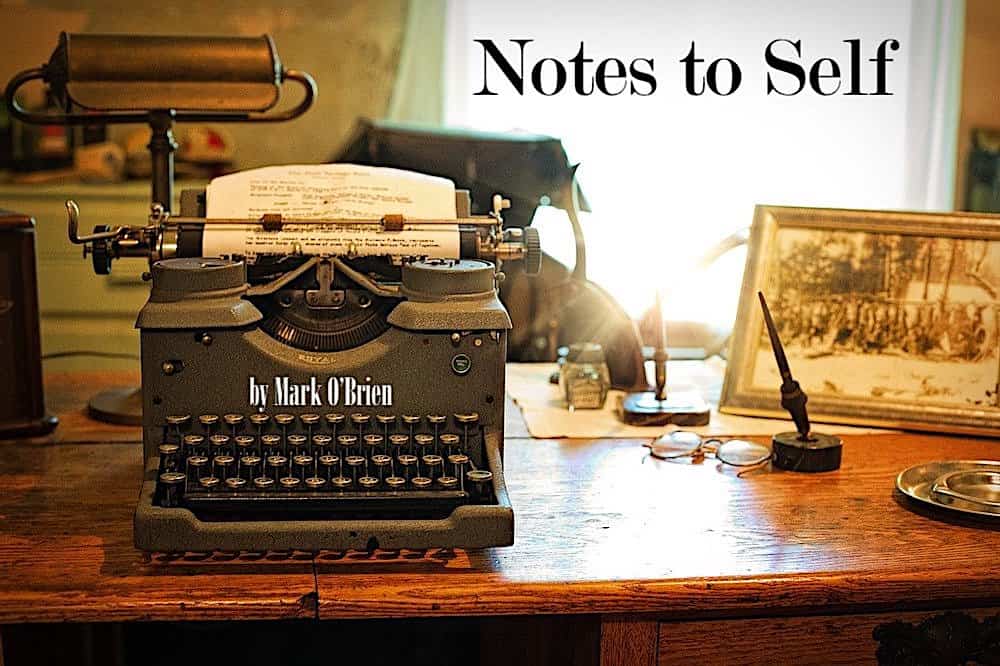 Early last week, I participated in a Salon 360˚ call, the topic of which was "Beyond the Racial Divide: Where Do We Go From Here?" As a premise for the discussion in which we were to engage, this proposition was stated: "You're either racist or antiracist." That set my Spidey Sense off like a fire alarm. Here's why:
Setting aside the fact being against racism (I am) isn't the same as being antiracist by the terms of the book in which that phrase was coined (more on the book in a moment), that statement proposes that all of us in the conversation were — of necessity and by definition — either this or that. One choice. Mutually exclusive. No other possibilities. No middle ground. You're in, or you're out. And we wonder why we find ourselves embroiled in racial turmoil?!
Later that week, I was privy to a TED Talk on race, in which the talker confines us to this or that by opening his presentation with these words: "But seriously. What is up with us white people?" One choice. Mutually exclusive. No other possibilities. No middle ground. He even throws in a condemnation taken straight out of identity politics and includes himself in it: Us white people. White people are all the same. They're all racist. They're all guilty. And he is racist and guilty, too.
A Different View
Some years ago, my older son, Sean, a basketball coach, said, "If you want to know how bad the defense is in the NBA, watch a game with the sound off." I did. He was right. I cite that here because, if you don't think our beleaguered TED-talker believes he's racist and guilty as sin, watch his presentation with the sound off. Look at his hangdog countenance. Look at his sloping shoulders. Look at his tentative posture and feeble hand gestures. His entire presence is one of guilt, shame, and hopelessness. He looks as if he's trudging across the Bridge of Sighs. And if you happen to be as pale as he is, he's taking you with him. Yep. If you were born white yesterday, you have some serious apologizing to do.
In an attempt to authoritatively ward off the self-defeat of his argument, our TED-talking pal cited Ibram X. Kendi and Kendi's book, How to Be an Antiracist (the book, referred to above, in which the term was coined). It's entirely possible there are people on the planet with bigger agendas than Professor Kendi's. But since we have just one lifetime, there likely are better ways to spend it than trying to find those folks.
Tracing his illogic back to — and setting aside the number of times and the ways in which he contradicts himself — our TED-talking buddy tells us Kendi found, "What he believed to be the first articulation of racist ideas." Not necessarily the first articulation of racist ideas but what Kendi believed to be — and what our TED-talking amigo passes off as — the first articulation of racist ideas.
Yes, one Gomes de Zurara, according to our TED-talking companheiro, who paraphrases Kendi, "Wrote a book in the 1450s [in which] he lumped together all of the people of Africa … and he described them as a distinct group, inferior and beastly." That leads Kendi to the conclusion that capitalism and racism are conjoined twins [his term] and to argue in How to Be an Antiracist that we should rename capitalism, as we know it here in the United States, racial capitalism [his term].
As for our TED-talking dupe, nothing says racial harmony like letting your research stop with a secondary source purporting to have found the first articulation of racist ideas and broadcasting it as if it were indisputable fact, objective truth. And if you have to overlook the entire history of slavery to get there, well, that's just collateral intellectual damage. And let's not overlook the fact that, if Kendi wanted to put his mouth where his political agenda is, he'd give his book away, rather than accepting filthy, capitalistic lucre for it. (And God forbid sales of it should lead to the evils of profitability.)
So, here we are, with our self-convicted, TED-talking mate seizing culpability from the jaws of innocence by way of a terminal case of white guilt and one whopping fallacy of informal logic and saying, "Could be worse. At least I'm white." Nope. Nothing inflammatory or divisive there. Keep moving.
Balance Would Be Nice
The bad news for everyone involved is that our TED-talking compagno and his agenda-promoting source employed the Fallacy of False Dilemma, alternatively known as false cause. To put it colloquially and specifically in this context, if the only tool you have is racism, all people are racists, particularly if they're white. Hello, cognitive bias. And if they're willing to go along with you — to feel guilty over the accidents of their births and their skin color, even if they're model and universally respectful citizens — shame on them.
Is resorting to logical fallacy a crime? No. But inciting to riot is. And if the use of logical fallacies, selective research, and slanted political agendas leads to rioting, well, that's just collateral property damage.
The good news is that Nature abhors a vacuum. Nothing can exist and no one can live in a world of polar opposition. Just as Nature regulates the imbalances of meteorological high- and low-pressure systems, we will, ultimately, be drawn to a middle. And it doesn't take a TED-talker, a Ph.D., or a rocket scientist to know violence and denunciation — flagrant refutation of social order — are antithetical to social justice.
We can do better than this. We will do better than this. We have to be more curious than this. As soon as we stop asking, we stop growing. We stop improving. We stop bettering our lives and the lives of others.
The Devil's always in the details. That's why he invented the Law of Unintended Consequences.