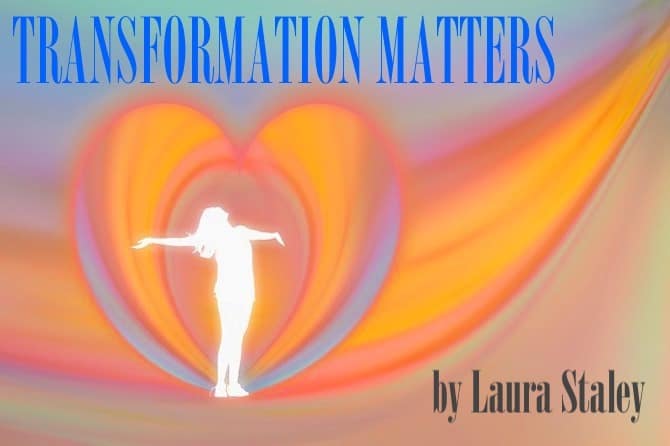 Living true to ourselves seems to require deep self-reflection and periods of utter confusion: Who am I? Why am I here? What the heck just happened and what do I do now? Who am I in this moment? Swirling in a sea of change can create a storm of confusion and ambivalence. What anchors us to meaning, to purpose? Where can we find that when life turns completely upside down?
Trust – was my word for 2017, and since then life soon presented experiences that have challenged and supported my experience of trust—what I think it means, and how it lives and breathes in my life as an actual experience. I've had the chance to reflect on what this word means and how it runs around in my life, anchors me to truth, or comes with me in my coat pocket. I have found, however, that trust on its own is not enough; I also need to bring discernment to the situations I face and the thoughts I have. As I continue to cultivate the capacity to discern, an empowering dance unfolds between trust and discernment.
Trust means to me the ability to count on people to show up fairly consistently as whom they claim to be.
I trust people I know and care about to be fairly consistent in the way they respond to me on social media, in texts, and in person.  Trust applies to inanimate objects too: I trust my oven to work when I turn it on and the electricity to flow. I even have lots of moments I completely take this for granted. I know all of us have challenging moments that may have us react, sometimes badly, but with self-accountability, remorseful apology, and course correction, we can get back on track with being consistent and trustworthy. The qualities of a person cannot be trained into or imposed on him or her. An authentically kind person, for example, will most likely show up kind in many different situations and a variety of venues. The energy essence of a person will travel with him or her.
I don't know about you, but I get confused and uncertain about what to trust.
When this experience of reliability shows up fairly consistently, it may lull us into a walking daydream of sorts. Taking things for granted becomes a passive type of trust. We turn on a faucet and the water flows. We open up our laptop and press a button and voila. Our colleagues greet us with kindness and good humor, and off we go. Yet what happens when things don't work or work intermittently, people seem different than we expect, and something seems off- kilter? I don't know about you, but I get confused and uncertain about what to trust. If I reflect upon the past, I can find reliability and consistency, but in this moment of off-kilter, I struggle to trust this object or person outside of me, but I've learned I can trust myself. I can begin to discern truth from lies, reality from pretense, darkness from light, and the subtle nuances along a continuum of human behaviors. Sometimes the betrayal of trust is crystal clear and sometimes it is more subtle.
How we respond when life goes wonky and people betray your trust or the toilet doesn't flush reveals a new type of trust, an inner knowing that we can handle it, be resilient, endure it, and maybe even respond with dignity, grace, and discernment. It's helpful to ignore the internal thoughts that disempower us, such as "I cannot trust anyone!" or "I must only rely on myself!" I often say to these voices, "Thanks for sharing. Adult Laura has got this." Usually, those voices feel terrified and vulnerable. They may need reassurance. This becomes the powerful and important internal work that we can do. It's not for the faint of heart. It takes rigorous self-awareness of both what is happening inside us and what's coming out of our mouths.
I'm more likely to laugh at a broken toilet, though I admit I used to yell at people and things when they didn't perform as I thought they would. I've had a learning curve inside this dance of self-trust and discernment, but now I can respond more often than I react. In this past year and a half of rolling storms that don't seem to end, it's not likely I will yell at anyone or anything unless I am profoundly provoked. Most of the time I breathe and observe from a deep, quiet presence I've cultivated over a lifetime of having challenging experiences.