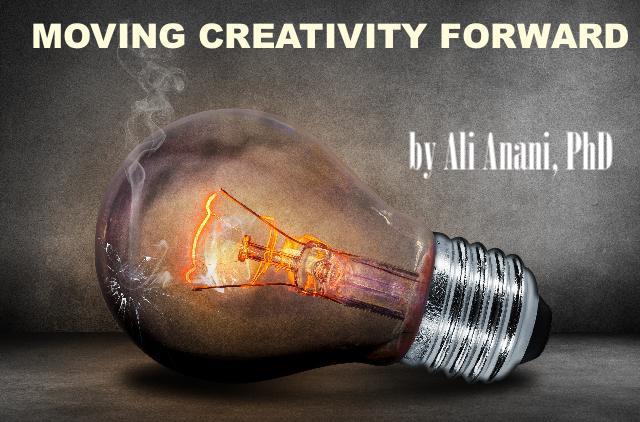 Living life with feelings of oppression sweeping our hearts is a hard and stressful life. Is there a way out?
Many of us have experienced living our childhood and at work with the harsh oppressive treatment from parents, teachers, or leaders. Oppressive leaders tend to force their ideas and mode of working on others with cruelty and unfairness. Suffering from oppressive mentors or bosses is a hard experience to swallow and can damage our lives.
Listening recently to a young man who left his job because of the oppression he faced from his manager was the trigger to share this post. Is it the emergent behavior from the complexity of several feelings interacting below the surface?
The Iceberg of Oppression
Research on oppressive behaviors shows they result from different feelings hidden beneath the surface. These include lack of self-confidence and self-esteem, fear, shaken self-belief, and loss of attention.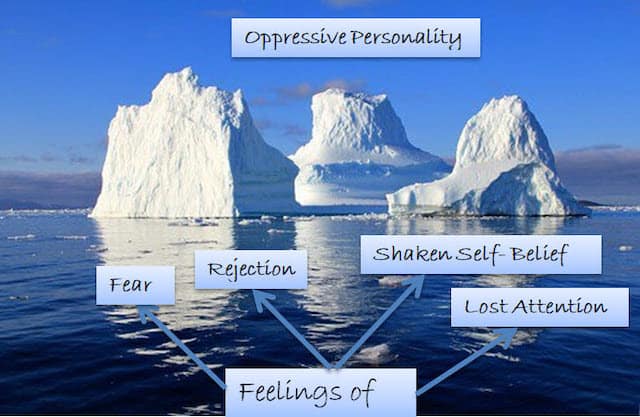 The feelings of fear, rejection and self-unworthiness lead to negative interaction and their complexity of interacting and reinforcing each other results in the emerging oppressive behavior. (See image below).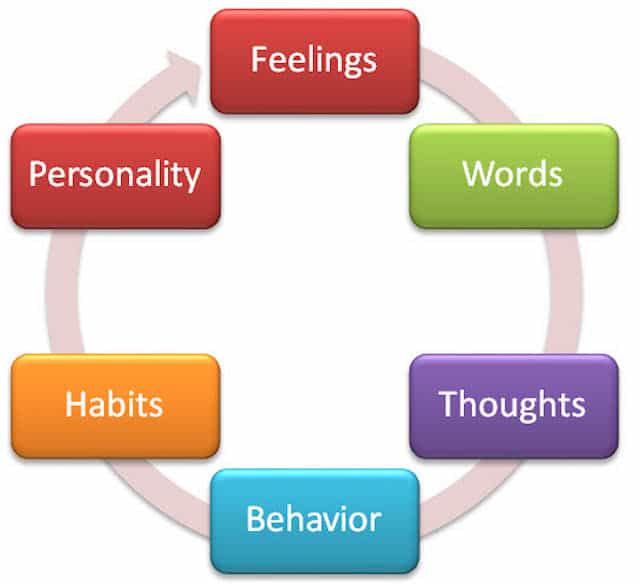 Oppressive leaders suffer from very negative feelings so that their words become aggressive, their thoughts damaging and cruel, their repeated behaviors form their intolerant habits and their oppressive personality emerges.
The resulting culture is spreading fear, confusion, yielding characters, drop in creativity and productivity, disengagement, and high turn-over rate of employees. One oppressive leader can damage an organization.
This reminds me of a recent great post by Jean L. Serio published on BIZCATALYST and titled "CULTURE NEGATIVELY AFFECTS YOUR CAREER, YOUR SUCCESS – YOUR LIFE?" Very rightly, she wrote, "It's safe to say company culture is often overlooked during job searching. Yet it revolves around you, daily, once you are hired. Affecting everything from interactions with company execs, clients, and co-workers to your career advancement and mental health".
The prevailing culture provides early indicators of the work environment in any organization.
A very welcome idea that adds a volume of wisdom is from my inspiration reading the post of Rached Alimi.  I commented on his post what I found of relevance to this article. I wrote, "Reading these lines from your super post amazed me and felt my heart dancing with joy. These lines are:
But dance lives simultaneously in time and space.
Do not dance the steps, but what is behind (or inside) them, the thoughts that generate them!
Our body creates thought and dance is its language.
There are times when the simple dignity of a movement can worthily replace a mountain of words.
I am drafting a post on oppressive leaders and why they behave the way, they do. How they feel, think, behave and then shape their personalities. Your lines that dancing is the body language of how our bodies think is a very mature idea. I am now thinking if oppressive leaders show their oppression in the way they dance".
Dancing is the language (words) that we use and generate our thoughts and behaviors. Is this another key indicator of oppressive leaders? This is a wide possibility and merits further investigation. I can imagine how oppressed employees dance to the cruel words of their oppressive leaders and what culture prevails accordingly.