by Nanci Sherman, Featured Contributor
Follow your bliss"  –is a quote from Joseph Campbell, the great mythologist.
He explains that to follow your bliss requires identifying a pursuit you are passionate about and giving yourself completely to it. He said that when one gets on track with a burning desire to pursue a goal, doors will open to you and it is if you are helped by invisible hands.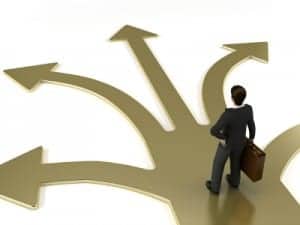 We foster "invisible hands" when we pay attention to the thoughts we think and how we choose to think about them. Thoughts and "reasons" arise like bubbles in a champagne flute – random and frequent. We can go along with them or "sip" another thought at will. Many a dream was thwarted when disempowering thoughts and reasons got in the proverbial flute keeping us from the life we really want. However, we can change just about any outcome when we change how we think. More bliss and fewer blisters when we manage what we pay attention to.
Thinking in terms of making commitments and milestones also moves us closer to our bliss place. If I think traveling will bring me more happiness, a thought such as "I want to travel more" is not as powerful as "I want to visit Ireland in the spring of 2015. In order to do that, I need to….."
Vision, articulated, and passionately pursued becomes a compass, a true north. When we dream without setting some milestones that which we think will be "blissful" often turns into regret blisters such as: "I wish I had… If only… Where did the time go…? Why didn't I…?"
Bliss may seem like an individual preoccupation, but in business bliss may be experienced by inspired stakeholders, higher revenues, low turnover, less "blisters' on the P&L. When we pay attention to our customer and employees' bliss, they'll follow ours.
---