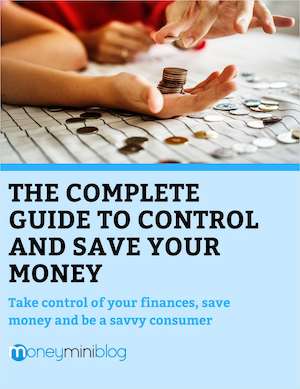 Frugal living now can lead to an affluent life later and it's worth the wait. So have fun with it. This guide covers:
The fun of frugal living
How to be a savvy consumer
Budgeting that actually works
How to cut expenses without sacrificing
How to save money on everything
The homeowner's guide to saving money
The student's guide to saving money
Tools to save you money
You're about to take control of your finances, save money and be a savvy consumer. Are you ready? Request Your Free eGuide Now ⤵︎
By downloading this PDF you are also subscribing to MoneyMiniBlog's weekly newsletter, which features the latest articles, recommended books and exclusive resources.