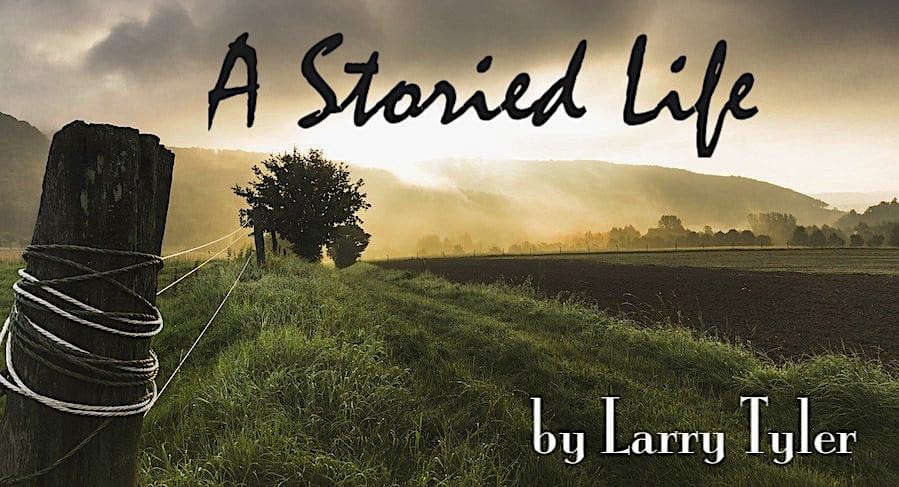 It has been a long day with too many long patches of dirt road.  It is time to close the book and call it a day.  I will brush off the dust from the road and put it in my bookcase under old memories.  I may come back and take it off the shelf at another time, a time when I need to remember this day.
I turn out the light, close the door, and walk away.  The night awaits my dreams, my hopes, my fears, and maybe even a story will find me so that it may come to life and be told.  For now, I will drive a little farther down the old dirt road.  I will find a place by the river, an old log, and sit quietly watching the stars with my dog…
Until the dawn awakens the new day I will sit with my old dog and embrace the night, awaken the dreams and listen for the stories untold.  In truth, our dreams live in the shadows of the night always nearby.  Sometimes they are quiet, yet often they are like a storm rumbling through the night taking us with them on the wind and rain until they too become another book to place on the bookshelf under dreams.
Often, we walk the night alone, for the dreams are ours alone, the untold stories ours to tell, and the memories live alone.  Sometimes they are forgotten and as time passes, they fade away, lost from our reach, yet some memories will whisper to us until we hear them.
It is up to us to give the memories life, new beginnings, and boundless possibilities. Only we can put pen to paper writing those whispered memories so that others will know and remember the stories that belong only to them.
I look up at the book still on the bookcase, warm from my touch and I know that within it there are empty pages waiting to be filled.  It has been said that the Book Of Life has many chapters and tonight I will walk the night and follow the whispers, the stories, and the memories.