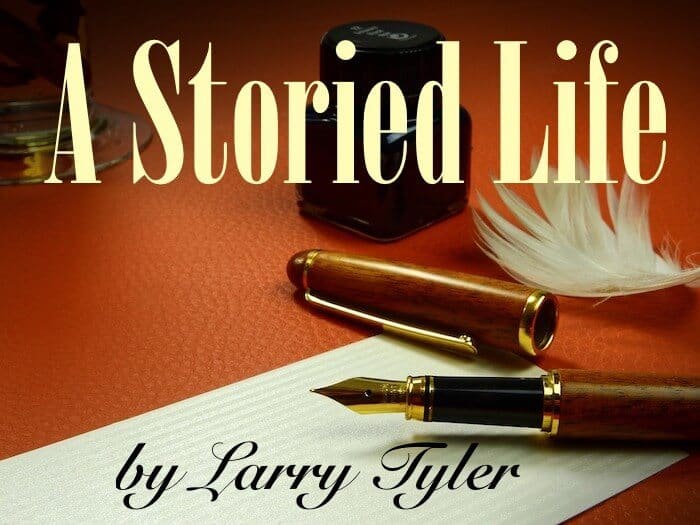 Those were the best of times.  We rode down the dirt road with the wind in our face.  We lived a life of adventure and exploration.  We were friends for life sharing all we had through the good time and the bad.  We shared our hard-earned coins; small rewards from our chores or raking leaves from a neighbor's yard.
We went to Saturday morning matinée for 12 bottle caps and watched pirate movies or a western.  Then we would get on our bikes and ride, a brotherhood built during those summer days.  We would ride like knights of old seeking the fruits of our imagination.  We built forts in the woods and defended them through our heroic deeds.
At the end of the day, we headed home stopping at the crossroads to say goodbye.  For those few hours, we were experiencing the best day of our life.  It was a time of innocence and imagination with the wind in our face and the knowledge that we were friends.
As we got older our bond as brothers became stronger.  It was a friendship that would always remain throughout our lives. We walked tall when others hid.  We climbed the tallest trees, rode the fastest bikes and built the biggest tree house.  When others said that it couldn't be done we said step aside and we did it.  We were like the fury of the storm and the calm that comes after the clouds pass.
Those were the best of times.  It was a moment when the sun shined the brightest and the night skies were filled with the most stars, and we embraced the time to the fullest knowing that it would not last forever.  We knew that one day soon we would put the bikes in the sheds never to be touched again, and we would sit down with our favorite comic books for one last read.  The last movie we saw together was 2001 A Space Odyssey.  We knew that an era had ended and our innocence gone.  These were days that we would never have again.
We took our bikes out for one last ride to a creek near town.  There on the high bluffs, we rode our bikes down dead man's hill for the last time.  We raced back down the creek bank on foot laughing all the way.  We buried a cigar box wrapped in plastic filled with memories of our childhood, comic books, toy soldiers, and the leather wristbands we wore as our own secret brotherhood.  I was leaving the next day to play music on the road and the goodbyes were rough.
We all went our separate ways that day.  Never would the days be like those again.  Never did we get together again and those days of summer faded into our own special memories.  While I have lived a very good life filled with love and happiness nothing has ever quite touched the years I spent with my childhood friends.
Point Of View
The world took us all on different paths.  One of my friends became a minister and one was lost in Vietnam.  I never saw either again which always pulls on my heart.  We get too busy in our work and our drive for success to realize that if we don't make time for those that we grew up loving, they may fade to black and we will lose them forever.  What I would give just to ride down that dirt road with the wind in our face and a life filled with possibilities just one more time.