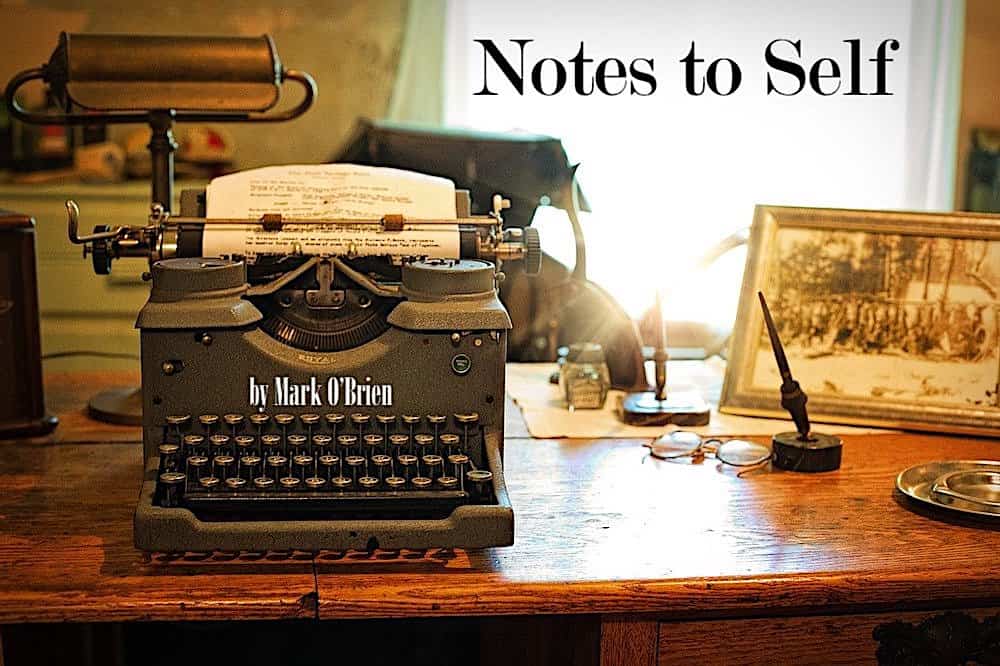 I imagine there are myriad ways to learn about the self-defeating antics of corporate bureaucracies. Depending on your perspective (mine is decidedly jaundiced) the lessons learned therein can be equal parts instructive and amusing. The experiences I'm about to describe — all of which were acquired with two of the world's leading insurance and financial-services companies — are three of the lessons I learned:
First, at an early point in my ersatz career, the company in which I toiled decided to adopt as its promotional slogan, "Work with the best in the business." Since there were no objective criteria by which that slogan could be justified or verified, the company's friendly neighborhood SEC rep came by and said, "How'd you like to get your shorts sued off for making such a baseless claim?" The company said, "Just kidding," and came up with a number of alternatives. Those alternatives were, in descending order:
We're pretty good.

We're not that bad.

We don't suck.

You could do worse.
Finally, it decided on a slogan that failed miserably in its attempts to be clever, to be plausible, and to rhyme. I'd reveal it here, but — appearances notwithstanding — I'm still too young and too handsome (well, too young) to spend the rest of my life in a cage and wearing an orange jumpsuit.
Lesson Number One: Dysfunction in bureaucracies increases in direct proportion to their growth.
Second, at a later point at which I was still wasting my time utterly, I worked for a company that sold health insurance. It organized itself into three divisions. It called the business unit that sold insurance to groups of 1,000 lives and more National Customer Accounts or NCA. So far, so good. It called the business unit that sold insurance to groups of 50 to 999 lives Regional Customer Accounts or RCA. By the grace of God, and through no foresightful acuity on the part of the company, no one from the former electronics giant came calling. Bullet dodged.
The company called the business unit that sold health insurance to groups of one to 49 lives Small Business Accounts or SBA and deemed itself to be clever as all get-out. Unmoved by RCA's lack of intervening interest, the US Small Business Administration took exception to the usurpation of its abbreviation and sent its own friendly neighborhood rep to suggest the entire company could be out of business faster than it could say, "See you in federal court," if it didn't see fit to find an abbreviation other than SBA. It didn't much matter anyway, since the company ultimately vanished in a takeover it didn't recognize as hostile or inevitable. It was both.
Lesson Number Two: Bureaucracies don't learn from anyone or anything, including each other.
Third, after a particular point — after it reaches a particular size — every bureaucracy exists for the same three reasons: (1) To grow. (2) To sustain its existence. (3) To wield power and control over everyone and everything it can. Dysfunction and collateral damage are inevitable elements of the evolution of every bureaucracy. Resources, including people (though we can't call them human resources anymore), will be chewed up and spit out by the monolithic monster's machinations. And whether the bureaucracy be corporate or governmental, the rationalization for the carnage will always be the same: "Well, that's the cost of doing business."
Lesson Number Three: If any bureaucracy says it's the best at anything that's not ultimately destructive, it's wrong.