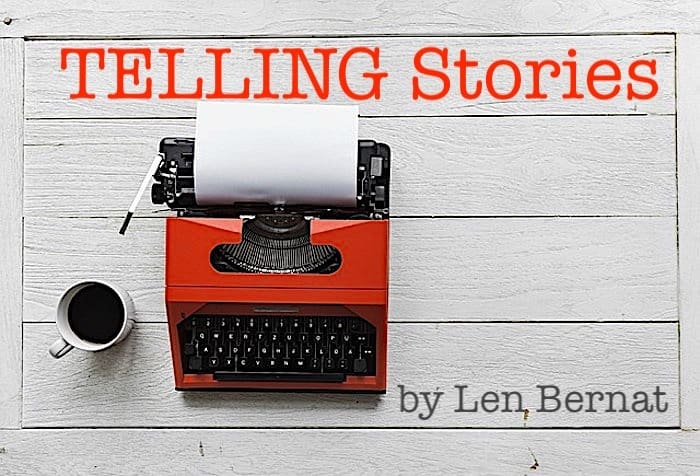 Mary sat on the bench her father had given them on their wedding day.  When Tom retired from the Marine Corps and they had bought their first house, Tom had made sure that the bench was placed on the front porch so that they could spend time alone facing the challenges of their new life in the one place they were always able to share their hopes, fears, dreams, worries.  Of all the gifts they had received on their special day, this old bench had been a constant source of comfort.
EDITOR'S NOTE: SEE PART 1 BELOW ⤵︎
But now, as the memories of that special day flooded her mind, losing her dad seemed to erase all the joy the old bench had provided.  Now this treasured place where she first saw Tom – where she fell in love with him – where they planned their future – where she told Tom that he was going to be a father – where he announced each new duty assignment – where he told her it was time for them to go home – this treasured, well worn wooden time machine seemed to only cause her tears to flow and her heart to break.
Then she saw him.  He must have been about the same age Tom was when they first met. He was walking so fast that she thought that at any moment, he would break into a run. He was carrying a huge bouquet of red roses and had a smile so big that his teeth seem to reflect the sun.  She suddenly forgot her sadness as she remembered the joy of young love written on his face.  And then it happened.
He tripped – whether his hurried feet just got tangled up or something unseen had caught his leg – he tripped.  In his effort to try an protect the roses, he ended up tumbling into the front lawn.  She ran off the porch and went to see if he was hurt.  Luckily, embarrassment is not a serious injury and other than some dirt and grass stains, he was fine.  But she insisted he come up and sit on the bench while she got a washcloth to help clean himself up before he went on his way.
"Thank you," he said as he wiped the grass from his pants and cleaned his hands.
"I am just glad you weren't hurt," Mary replied as she did her best to rearrange the roses so that they looked as pretty as before.  Once satisfied, she handed them to the young man as he stood up to go.
As he was about to step off the porch, he paused and turned to face Mary.  "Here, this is for your kindness."  With that, he handed her a single rose and then he was off.  She watched him hurry on his way and she hoped that the young girl knew what a wonderful young man was coming to see her.
As she sat on the bench, she noticed a small piece of paper attached to the rose.  As she read the words, tears filled her eyes.  But this time, joy-filled her heart as she read those two little words.
"Hi, Gorgeous!"