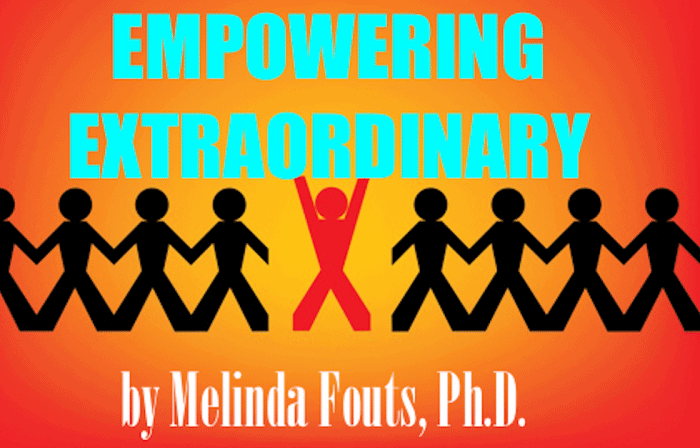 The foundation of a healthy relationship is trust and respect, whether it is at home or work. Keeping trust and respect strong requires firm boundaries. This is where the art of saying no is critical. When we say yes when we want to say no, we are not respecting ourselves or maintaining good boundaries. Here's an example I hear many times with those I coach.
A friend calls you and asks if you want to go do something. On the inside, you are cringing and don't want to go. You may be tired and want an evening to yourself. Whatever the reason for not going, you say, "Sure. What time?" because you don't want to hurt their feelings. The other response I hear is, "I'm sorry, I can't." And then you make up some excuse that your friend is going to shoot holes through. In this example, I challenge my client and ask them, "Why can't you just say no?" They respond with an odd stare of disbelief. It sounds simple, yet saying a respectful no for most people is difficult. Saying, "No, but thanks for thinking of me," is respecting yourself by exercising your power to honor your needs while honoring their request.
What is the challenge of honoring yourself and your desires? In the words of Mahatma Gandhi, "A 'No' uttered from deepest conviction is better and greater than a 'Yes' merely uttered to please, or what is worse, to avoid trouble."
If I were to hold a workshop for people pleasers (those who cannot say no to be agreeable), I would not find a convention center large enough to hold all the participants. People pleasing is a form of avoiding rather than confronting a situation and being true to yourself. Embedded in people pleasing is a lack of self-awareness behind what drives your behavior. Is it the need to be liked? Is the behavior driven by not wanting to hurt the other person? Whatever is driving this behavior needs to be uncovered.
I ask my clients, "Is it your intention to hurt the other person?" They always respond with, "No, of course not."
There are techniques I teach to handle these situations to move you from being a people pleaser to taking care of yourself. If you choose to say yes, you can come from a place other than people pleasing. At the end of the day, a people pleaser has not held firm boundaries and stayed true to themselves. They may ask, "Why did I do that?" or "Why did I not stand up for myself?" In the workplace, this person is well-liked and often the one who is asked to stay late or perform extra work.
Surprisingly, people pleasing and avoidance are ubiquitous in organizations, even at the top. Think about Wells Fargo lying to its investors. What went wrong? As the lying and cheating began and led to more and more cheating, where was the individual, the person who needed to stand up and say no to all this deceiving to the investors and the public? And look where it brought Wells Fargo and many other financial institutions that have cheated and lied. Cheating leads to more cheating, and as in the case of Martin Shkreli, the former pharmaceutical CEO who scammed investors in a pair of failed hedge funds, it can turn into a Peter-robbing-Paul effect.
Where is the leader who can stand up and say no with conviction and keep the company from falling into unethical behavior? Whether it is a personal situation or the CEO running the organization, saying no is a necessary skill to be effective and keep the company successful.
A client of mine, a COO of an organization, shared with me how the CEO of his company is a yes person to the stakeholders and is completely avoiding key issues. Six months after we started our coaching, the CEO was let go. If you are in a leadership role, look deeply at yourself and be honest, asking yourself the following questions:
Do I avoid confrontation and addressing difficult and challenging issues?
Is it hard for me to go against the grain of what is popular and take a hard stand for what is right? Can I say no?
When a team works hard on a project and becomes excited about moving forward, can I be the gatekeeper to look the numbers over once more to verify if moving this project forward is a good idea? If after an investigation you discover putting a halt on the project is in the best interest of the company, can you do that? Can you be the one who validates the team's hard work, yet upon review, tells them this project will not be successful, at the risk of disappointing them?
Being able to say no in a present and honoring way to whomever you are addressing is an art. The art of saying no is being aware of what is best for you or the organization and maintaining your value and ethics. It is being aware of how your no is protecting what you value. Finally, the art of saying no is about stepping forward and changing what does not work for you individually or for the company and asking yourself what is really important here, now and in the future.
The formula for the art of saying no is maintaining, protecting and changing. When you consider these three things in delivering your no, you can craft a no that brings about understanding. If, however, you are driven by the motto that it's all about winning, you will stumble and fail, bringing you or your organization into the lot of Wells Fargo or Martin Shkreli.
Editor's note: This Article originally appeared on Forbes.com and is featured here with Author Permission.