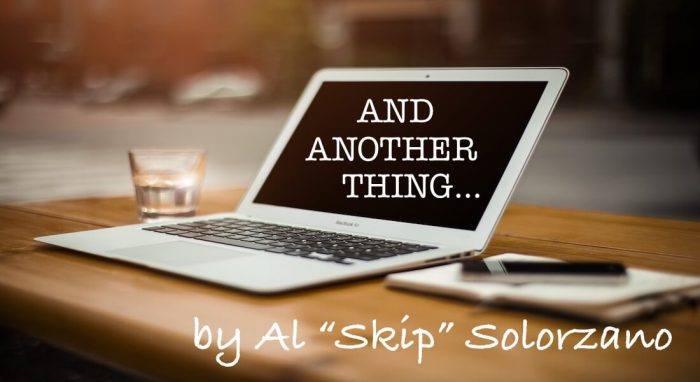 During a recent discussion with prospective clients on the topic of diversity, after sharing my perspectives on the components necessary to fully engage a positive change in culture; the individuals responded that they just weren't aware that diversity could be such, a complex challenge.
As I shared with them and you today, the concept of embracing, respecting diverse ideas and of course people is of the simplest principle; the complexity is to implement the ideals in our society. We do live today where opportunities have been extended to people of race, creed, and color more than any other time in history. Yet despite these advancements, the pendulum of the scales of progress is far from being at calibrated levels of acceptance.
The challenges that women have endured to break through "the glass ceiling" is well documented and again, the playing field remains imbalanced; add the element of color to the equation – (in a Joe Pesci's sounding voice) "forget about it."
This year a Latina was selected as the new CEO of a major utility; a former employer of mine. I was asked how I felt to have a fellow Hispanic be appointed to such, a high profile position. My response was I admired the fact a women of color had achieved and likely well deserved such an opportunity, but as far as culturally, well I'm not sure if I felt connected. This person is of Cuban heritage and I am proud of my Hispanic ethnicity. specifically as a Mexican-American.
In the United States, Mexican Americans represent approximately 66% of the entire Hispanic population in this country. Cuban Americans represent less than 5% of the US Hispanic population, perhaps so you can distinguish my disconnect. Five years ago, this same company boasted having three (3)Hispanic senior vice presidents (two Cuban American and one Portuguese) so again, with the prominent Hispanic employee base being Mexican-American the utility struggled understanding how this accomplishment was not over-whelming admired by their Hispanic employee base – Ahh so simple, so complex.
Externally, company marketing strategies have struggled to reach diverse audiences. I recall in the early 90's as a manager for an outreach project being advised to support my efforts in reaching the Asian market segment, Japanese translated materials would be available. However, the predominant Asian segments in my community were of Vietnamese and Cambodian descent, so unless these customers knew someone who read Japanese these resources were worthless. Corporations have a tendency to categorize diversity in the following ethnic segments: Black, Hispanic, Asian and Native American. And companies expect their customers to embrace these same categoric columns. When it comes to Hispanic and Asian customers, there exist major differences between Brazilians and Dominicans; Chinese and Filipinos; and on, and on.
Life is like a Salad Bar…
I love to dip into analogies, so here's one to simplify the current predicaments. If you went to a restaurant with a salad bar, one would expect a variety of produce selections. So you as you begin to serve yourself, the only available menu items were broccoli, olives, and croutons. If I transposed my produce example to represent the Hispanic market, this salad bar offered no lettuce (those of Mexican descent), nor tomatoes (those of Puerto Rican descent – the second largest Hispanic segment); yet through the non-diverse eyes of the restaurant (corporation), they were pleased in meeting the salad ingredient criteria in offering a salad product – as they did their job!
Now for a Spoonful more of Complexity….
Today many families including mine have become multi-cultured and that has placed a wrench into traditional ethnic marketing. It's almost ridiculous how our society sabotages our natural tendency to embrace everyone. At our family events when the children, grandchildren meet with their cousins who represent a kaleidoscope of culture; the purity in embracing diversity evolves unconsciously. They are cousins first, and differences are non-existent; they are proud of their multi-culture heritage.
However these new representatives of diversity will impact, and demand changes to opportunities and how corporations, especially utilities and government entities respond and adhere to mandated policies, like supplier diversity and/or career advancement.
Isn't it all so simple, yet we make it so complex. You'll likely now have a tendency to look at a salad bar differently. Thanks for reading!