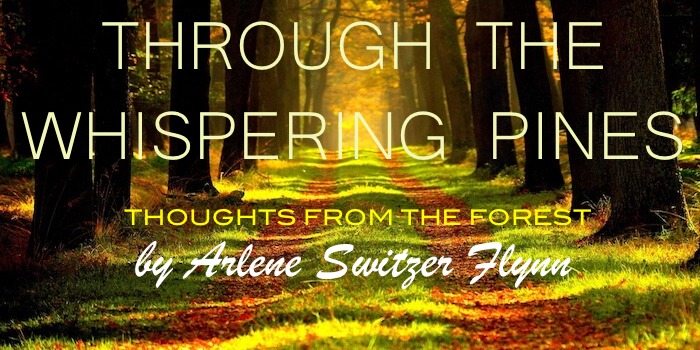 Thanksgiving in my Forest won't be U-tubed this year. Well, some of it may, and I'll be able to tell which ones being the old woman of the Forest that still owns a wood cook stove. The house will begin to fill the night before the big day with laughter and cheer.
This year the granddaughter is in charge of pies. Yes, there will be pies as in plural. The national pie, as in the pumpkin, will take center stage again this year. Sweet potato pie and the contest of who can tell the difference with the spices being both the same will make for fun. Naturally, there will be pecan for grandpa and my personal favorite lemon chess.
She wants to bake enough pies to be able to have a pie eating contest, and that's a good thing too with the crowd we are expecting again this year. She's turned into a good little pie maker that lovely grown granddaughter of mine. And, I'm so thrilled I hope I remember to wear my added advantage undergarment when the laughing begins as I watch the flour for the crusts and the fillings for the inside line up on my own grandmother's old wood chopping block taking center stage in my old Forest kitchen.
I'm happy she's coming early and bringing along her cousins. I don't own a dishwasher. It will be a hoot watching them looking for it among all the old oak cabinets. In the end, all these lovely girls who have turned into young women will find is a stack of dishwashing cloths and tea towels for drying.
They will go home grateful little buggers from the experience. Tired but happy when the day is done, these wonderful giggling girls in my eyes will know what to do if the electric goes out and their sink is full of dirty dishes.
You see, although I have a sink, it only has cold water running to it from a pump bringing water in from the Spring House. It's a hand pump too, and I will have to remember to set aside a pitcher of water to prim the sucker driven thing in the morning.
If it's hot water they want, they'll have to heat it up in kettles atop my old wood stove. It will be a good experience for them just in case the big EMP everyone keeps foreboding in their blogs about does come to fruition. My Forest home will no doubt become a sanctuary for all, and all are welcome. I am thankful to have kept to the old ways.
The boys seem to love splitting wood while they're here. I do worry a bit, but so far over the years, no one's lost a foot while the woodpile grown high with split and kindling. The wood box overflows for the cooking of the meal of Thanksgiving and mores the plenty for cold winter meals by the fire.
Every November the last Thursday of the month, all the relatives including the twice-removed cousins climb the mountain into my Forest for a feast of all feasts. The fattest turkey, the biggest salt-cured ham, loafs, and loafs of breads, and other sundry foods making it look like an affair fit for a king is offered up in Thanksgiving that all this year are alive, well, and able to take a step back in time.
It humbles us all to return to our roots and be so thankful for what we have.
Everyone who climbs the mountain to walk among my whispering pines out here in my Forest say it calms their souls. Hopefully, they carry that calm pause back to their busy lives to sustain them until we can gather again. Family is a most wonderful thing to be thankful for, and if you don't have one, create one out of friends and neighbors both young and old.
Extra lengths are added to the table, so all can gather as one. It requires the pulling out of every piece of silverware, cup bowl and plate one woman can collect over several generations of our women folks lifespan.
I'm doing the turkey and stuffing as always, but I am thankful to say as I've grown older loved ones have begun bringing dishes of their own. To the young folks, it's okay to U-tube your way to my Forest with your special dish this year. I'm okay with that. The love you put into the effort is what counts as the gift of Thanksgiving.
The dawn hasn't yet risen on the last Thursday of the month, and I'm up to see the men are fed a good breakfast as they down their flannel shirts, grab their rifles, and set out turkey hunting. I'll need it no later than noon… plucked gutted, washed, stuffed and ready to put in the old wood cook stove oven.
They know it, and in all the years I've been alive, the menfolk have never let our family down. Well, there was that year we ate duck, but I don't want to talk about that. Well, maybe a little.
My granddaughter-in-law said she knew everything there was to know about preparing duck. She presented several to the Thanksgiving table, and they each still had their heads on. I didn't want to hurt her feelings, but I did retrieve my clever so as not to go eyeball to eyeball with the beautifully browned bird next to me.
The hunting went well, and two of the men had bragging rights. I'm happy with their success this year as the brood seems to grow. One fat bird can do the trick, but two means leftover sandwiches for grandpa and me the next day.
Just as we begin putting the feast of Thanksgiving on the table our real gift arrives. Good ole Uncle Billy comes in the door not sure he is still welcome. Uncle Billy has had issues for years, and we haven't seen much of him. I think he just got lost after the Vietnam War. His hair is mussed, his clothes ragged, and he looks like he is in dire need of love.
My heart warms to the core on this Thanksgiving when my granddaughter runs, grabs his hand, and says, "Uncle Billy's home!" Silent mouths open, and the real joy of Thanksgiving can begin. Our lost loved one is home. A prayer answered now that all are present and accounted for.
We aren't going to ask why he hurts; he'll tell us when he's ready. No one says it's been too long Uncle Billy. We're just going to love him, feed him, and be thankful he is alive and back with us. You see in our mind, he never was gone. He just went on a walk about being lost, alone, and afraid.
If you have an Uncle Billy return to you this Thanksgiving, give him a place of honor. He gave you one. Vietnam was our Uncle Billy's war. Which war was your Uncle Billy's that caused him to wander in the wilderness lost, alone, and now finally home?
Happy Thanksgiving to all you great folks! Thank you for visiting with me this year.
Pass the Knowledge On!