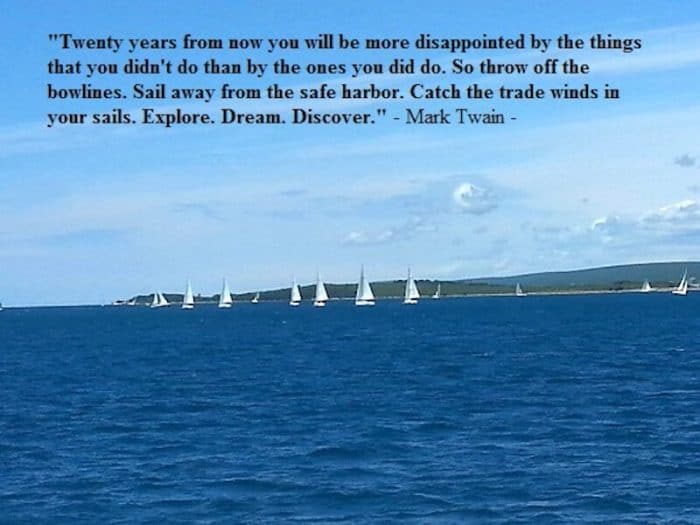 "A teacher who is indeed wise does not bid you to enter the house of his wisdom but rather leads you to the threshold of your mind."
~Kahlil Gibran~
No card could ever hold all the thanks I want to give Massimo Scalzo for his influential mentorship. He has been a true blessing in my life. I know what he is going to say: "I'm just an ordinary man, a small grain of sand." J Truth is, in his own unique way, he makes a difference in people's lives. I will forever be grateful for his guidance, kindness, friendship and for all the laughs. I sincerely appreciate everything you have taught me. I'm so humbled and grateful for you.
Thank you for your humility, your diligence and your unwavering resolve in making this world a better one. I look forward to meeting you in person while on my travels throughout Europe and the countries on my bucket list.
"All of us are born for a reason, but all of us don't discover why. Success in life has nothing to do with what you gain in life or accomplish for yourself. It's what you do for others."
~Danny Thomas
I have decided to embark on my own personal exploration, to live my dream while I can, travel and discover new opportunities for learning and growth. Those who know me, know that my family and my roots mean the world to me. After a recent conversation with my father, he told me, "You have the desire. GO! Why not try?" I asked him if he had any regrets in his life and he said, "NO." So, my plans are in the works to go live abroad.
There are many paid programs that offer mentorship and coaching, each one varies in relationship and effect, however, the benefits are plentiful.
Benefits of having a MENTOR/COACH:
Career Development
Innovation
Cultural awareness and Intercultural dialogue
Vision and Planning
Confidence and Choices
Back in 2014, one of my managers suggested a program called "The Forum," offered by Landmark Education. He told me it's a good place to go when you want to get clear about your personal vision and make it real in your life. Make sure that the next steps you take are the right ones. He told me it gets to the heart of being a human being and invents powerful possibilities that make them real in your life and the life of others. He told me that while challenging it requires questions that acknowledge our own truths. I will always be thankful for his presence in my life as he was a remarkable and memorable manager, co-worker and friend. So, David, thank you for your positive influence in my life.
One of the many attributes of Massimo in my view is he accomplished "all of the above," and then some without me ever taking this program. He never made it easy by giving me the answers, but rather made me work for it, think, listen to my heart and use my brain.   His mentorship was what I needed to look at my life and decide what I want in my future and what kind of difference I want to make. He's a man with a lot of heart!
"The heart of man is very much like the sea, it has its storms, it has it tides and in its depths, it has its pearls too."
~Vincent Van Gogh~
There are several different models of mentoring out there.
Find the one that works for you!
I would like to also mention and thank a visionary leader Dennis Pitocco, who created the BIZCATALYST 360° Communities. There are numerous thought leaders within these Communities who indirectly, through their writing, or by way of their life and personal experience, elicit valuable feedback from other professionals. These professionals all have the potential to impact people's lives in a positive way.
Writing is something I personally never envisioned myself doing and at times it has been challenging. But I won't quit because as I was told and as I am learning, it can inspire someone to start – and that's enough for me.
Through my association with these Communities, I had the pleasure of meeting both Bharat Mathur and Melinda Fouts in-person and gained a lot of valuable insight from both. In addition, I met many other wonderful thought leaders and made valuable connections. These people, too many to name, know who they are. Many thanks to Dennis for bringing us all together in a meaningful way.
I encourage everyone that is not part of these Communities to join BIZCATALYST 360° as the articles are very helpful to anyone interested in further developing their career, those wishing to form new partnerships or those interested in entrepreneurship.
Are you ready to take your career it to the next level? Never forget that:
"You don't have to have a million followers to make an impact on one."
~Faydra D. Fields~
We all carry the potential within us to inspire and help others. Sometimes you must take a risk, to EXPLORE, DREAM and DISCOVER.
Risk or Regret…..YOU CHOOSE!