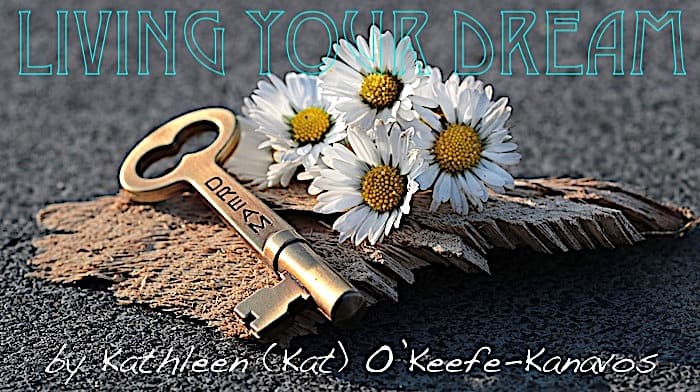 It is with great pleasure that I introduce (or reintroduce) you to an attorney and Amazon bestselling children's book author, Sharla Charpentier. You may have seen her on the Dreaming Healing VIDEO Podcast/Article published here titled Llove, Llamas, Children, and COVID.
As a mother of young children, Sharla knows first-hand what parents experienced during the pandemic lockdowns and the importance of teaching love at home when schools were closed, and the world suffered. How important is a lesson in love for life?
Sharla shares her wisdom with you again in this Living Your Dream guest article.⤵︎
____________________

Teaching Kids Love During COVID
The pandemic we all have been living through for over a year now has been trying, to say the least.  Parents were thrown into the role of teachers overnight.  School-age kids were taken away from their classrooms, teachers, friends, playgrounds, sports, and extracurricular activities – everything that was familiar to them.  Families scrambled to establish a "new norm."  The experience was nerve-wracking, overwhelming, and downright frightening.
It was also a blessing.
Life slowed down and stopped the endless rushing from school to sports to events and activities.  Parents and children had no choice but to spend quality time together.  Even though it was by force, there is no question that families bonded like no other time in their lives – at least that's what happened with my family.
Here's my personal story of life and love during the pandemic. 
I am a single mother of 4 children.  My oldest daughter was in 7th grade when the pandemic started and has now finished 8th grade.  My son was in 4th grade and has now finished 5th, while my second daughter was in 2nd and now finished 3rd grade.  My youngest daughter was in kindergarten and has now completed 1st grade.
My source of income was lost when the pandemic started.
I became a not-by-choice stay-at-home mom for the first time in my life.  It is a role I never imagined playing, yet one I now cherish, even if only during the pandemic.
Whenever my kids were with their father, I used my new free time, complete with forced isolation, to make my dream of writing children's books come true.  My cousin and I wrote the first two books of The Llove Llama & Friends series during the pandemic.
The Llove Llama Travels the 7 Continents was published December 2020, and Ned the Narwhal Voyages the 5 Oceans in July 2021.
It was important to me to make the series both educational and fun. 
The books teach core subjects like geography and navigation, but more importantly, during this ongoing pandemic, they teach social-emotional learning like how to love and respect others and build friendships.  It was the perfect time to start a series focusing on both standard education topics and character strengths and positivity.
The books teach children exactly what I tried my best to teach my own children during the pandemic – a continuation of traditional schooling while also teaching things like love, kindness, and friendship.
Teaching love, kindness, friendship, and other invaluable traits during quarantine was not an easy task given the forced isolation.  The lesson that you cannot love others unless/until you love yourself was an excellent place to start.  I tried to encourage self-love and self-respect.
It was crucial to teach each of my four children to love and respect their siblings.
Being together hour after hour, day in and day out, was the perfect opportunity to demonstrate how to love those in your life, be kind to one another, stay positive and spread joy whenever possible.  My children turned to their siblings for love, comfort, and friendship, and as a natural result, they know how to treat others outside of our family the same way they treated each other.
Although I am relieved that life has started to look "normal," I will always treasure the lockdown time when my children and I learned to truly love and respect each other. My children became best friends (even though they would never admit that), and we created a bond that can never be broken no matter what future life-altering event comes our way.
____________________
Thank you, Sharla Charpentier, for sharing your wisdom on love, children, and the positive power of COVID with us. You pointed out the silver lining in the pandemic storm clouds; family unity and love. It is also with great pleasure that I announce to you that as an author in the third Sacred Stories Series book Mayhem to Miracles, Sharla will have her own BIZCAT 360 Column. So watch for more of her writing and wisdom.
Guest Author Bio: Sharla Charpentier is a mother of four, a published author, lawyer, writer, and artist.  She co-authored The Llove Llama Travels the 7 Continents and Ned the Narwhal Voyages the 5 Oceans, the first books in The Llove Llama & Friends series.  She brought to life these books' characters through her drawings.