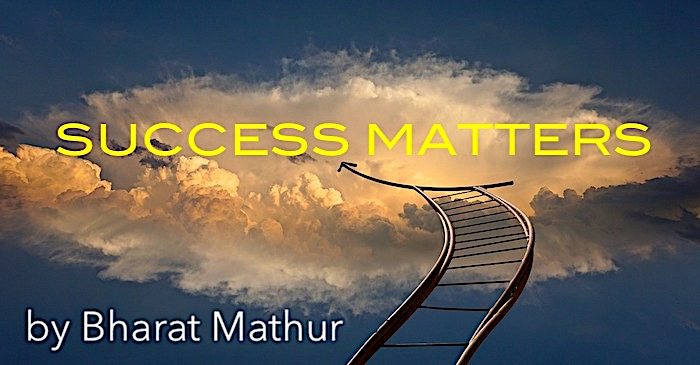 "Talent is a flame, but genius is a fire"
–Unknown
The first thing an employer looks for in a prospective employee is 'talent.' The thing proud parents love to share about their child is his or her talent for singing, dancing, reciting poems, or remembering tables at an early age. The thing we grown-ups like to show-off at every opportunity is our talent for something that leaves others awe-struck.
Benjamin Franklin was right in his observation regarding talent when he said, "Hide not your talents. They for use were made. What's a sundial in the shade?" Of course, a sundial, the ancient model of a watch for determining time through the direction of the sun's rays at specific angles, would be useless until it faces the sun to catch its rays. The same way, our talent will go waste unless we show it to others, gather feedback, and turn it into a productive tool for advancement.
"Once every generation or so, a player comes along who can truly be called a superstar. Larry Bird was such a player. For 13 seasons with the Boston Celtics, from 1979-80 through 1991-92, Bird personified hustle, consistency, and excellence in all areas of play — as a scorer, a passer,  a rebounder, a defender, a team player, and, perhaps above all, as a clutch performer."
Larry Bird said the following about talent:  "A winner is someone who recognizes his God-given talents, works his tail off to develop them into skills, and uses these skills to accomplish his goals."
For those desirous of learning how to develop a particular talent in life, the best advice comes from none other than Albert Einstein: "I have no particular talent. I am merely inquisitive."
For those desirous of learning how to develop a particular talent in life, the best advice comes from none other than Albert Einstein: "I have no particular talent. I am merely inquisitive." Imagine the power of your curiosity that can elevate you up to the level of a talented human being. Your persistence in gaining deep-rooted knowledge about any specific subject will help you attain a certain level of expertise beyond the reach of the common-man and therein will shine your talent.
"A career is born in public, talent in privacy."  Coming from Marilyn Monroe, these words carry a very special meaning built upon her personal challenges in life.
"Actress Marilyn Monroe was born on June 1, 1926, in Los Angeles, California. During her all-too-brief life, Marilyn Monroe overcame a difficult childhood to become one of the world's biggest and most enduring sex symbols. During her career, Monroe's films grossed more than $200 million."
"A great deal of talent is lost to the world for want of a little courage." Imagine the plight of those talented individuals that failed to gather the courage to show their talents to those that mattered. The above quote comes from an outstanding individual known for his multiple talents. Wikipedia informs us as follows: "Sir Philip Sidney (30 November 1554 – 17 October 1586) was an English poet, courtier, scholar, and soldier, who is remembered as one of the most prominent figures of the Elizabethan age. His works include Astrophel and Stella, The Defence of Poesy (also known as The Defence of Poetry or An Apology for Poetry), and The Countess of Pembroke's Arcadia."
Johann Wolfgang Von Goethe, German poet, playwright, novelist, scientist, Statesman, theatre director, critic, and amateur artist, considered as the greatest German literary figure of the modern era. He tells us: "A really great talent finds its happiness in execution."
Walt Disney gave us a much deeper insight into the possibilities where talent makes a lasting impact: "Of all the things I have done, the most vital is coordinating the talents of those who work for us and pointing them towards a certain goal." "In the early 20th century, Walt Disney began making cartoon films and saw the creation of Disneyland, changing the world of entertainment."  
Let us now look at various renowned figures' verdicts on 'genius:'
Henri-Frédéric Amiel, the 19th-century Swiss mystic poet, philosopher, and critic had this to say about the distinction between talent, and genius: "Ten clever men are not worth one man of talent, nor ten men of talent worth one man of genius." Taking a step further, he tells us "Doing easily what others find difficult is talent; doing what is impossible for others is genius."
E.F. Schumacher, the 20th Century German economist believed "Any intelligent fool can make things bigger, more complex, and more violent. It takes a touch of genius–and a lot of courage–to move in the opposite direction."
"Ernst Friedrich Schumacher (19 August 1911 – 4 September 1977) was a German statistician and economist who is best known for his proposals for human-scale, decentralized and appropriate technologies. He served as Chief Economic Advisor to the British National Coal Board for two decades and founded the Intermediate Technology Development Group in 1966.
In 1995, his 1973 book Small Is Beautiful: A Study of Economics As If People Mattered was ranked by the Times Literary Supplements as one of the 100 most influential books published since World War II. In 1977, he published A Guide for the Perplexed as a critique of materialistic scientism and as an exploration of the nature and organization of knowledge."
"Almost all the noblest things that were achieved in the world, have been achieved by poor men; poor scholars, poor professional men, poor artisans and artists, poor philosophers, poets, and men of genius." These words come from Albert Pike, the 19th Century American attorney, soldier, writer, and Freemason. Looking back through history, we can easily find an abundant resonance of this opinion. Almost every single outstanding individual, from an artist to a scientist, from an outstanding author to an exceptionally gifted Statesman, and from an inventor to a World Leader, came from a humble background, without any luxuries of life, in most cases, not even necessities of daily life.
"But the fact that some geniuses were laughed at does not imply that all who are laughed at are geniuses. They laughed at Columbus, they laughed at Fulton, and they laughed at the Wright brothers. But they also laughed at Bozo the Clown."These words come from none other than Dr. Carl Sagan. "He was an American astronomer, cosmologist, astrophysicist, astrobiologist, author, science popularizer, and science communicator in astronomy and other natural sciences." We can learn more about his genius by clicking HERE.
For those curious to know what helps propel genius to great heights, let us consider the following quote from Edward Gibbon as the 'mantra.'"Conversation enriches the understanding, but solitude is the school of genius." Edward Gibbon FRS was an English historian, writer, and Member of Parliament. Interested readers can learn more about him HERE.
It is my sincere hope and aspiration that some of my truly 'talented' readers will identify the fine line that helps cross over to the side of 'genius,' and will take full advantage of the same in taking their own careers to new heights.
As always, I remain open to all bouquets and brickbats from my discerning readers as "I do not have the mind that minds ©"