Customer service positions are often the first point of contact for guests and can make or break their experience at your hotel. If a...
Well, now we know that fining people won't work. After the New York Post reported that Chris Wagoner, owner of the Union Street Guest...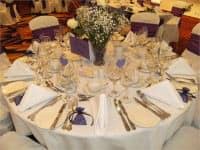 by Steve DiGioia, Featured Contributor The wonderful world of weddings. You book the event and promise the "perfect wedding". The birds will sing, the flowers...