They shall grow not old, as we that are left grow old; Age shall not weary them, nor the years condemn. At the going...
Patriotism these days is like Christmas—lots of people caught up in a festive atmosphere replete with lights and spectacles. We hear reminders about "the...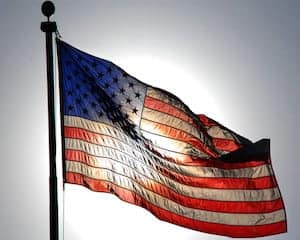 Though Veterans Day is past, our appreciation for those in uniform is never far from mind. Our remembrance extends back in time, too, across...
Some American citizens state their hate for their country in public, so one wonders what they are doing privately. There is an alarming disrespect...