Intelligent cars that drive and park themselves. Retail systems that watch where shoppers linger. Home thermostats that detect the owner's arrival and turn up...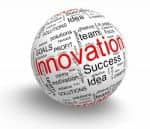 CNN's Jarrett Bellini was assigned to buy a Nest, install it, and report back.
Jan.14 (Bloomberg) --- Google just announced its latest takeover: A $3.2 billion deal to purchase Nest, a company specializing in thermostats and smoke detectors. This is thelatest in more than a dozen tech and hardware acquisitions for Google over…
The Internet Of Things represents a major departure in the history of the Internet, as connections move beyond computing devices, and begin to power...