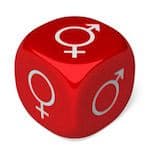 Millenials know that women can't have it all, so they've stopped trying. Radhika Sanghani speaks to the girls who are actively choosing work-life balance...
But there is also a more abstruse explanation. If a genuine, self-sustaining recovery is indeed establishing itself, then abundant central bank money printing will...
On the anniversary of JFK's "Ich bin ein Berliner" speech, we look at other famous geographical and travel-related gaffes. via Around the world in 20...
By 2014, there will be more women in work than men for the first time ever, according to an analysis of trends in employment....