With apologies to 1990s alt-rock fans, a perfect circle cannot exist outside the realm of mathematics. From subatomic particles to carefully built structures, nothing...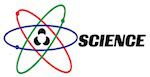 PORTLAND, Maine — Imagine being one of the very first humans, tens of thousands of years ago, to actually look up at the night sky. You'd see dozens of lights and other sights, with no understanding of what they were, where they were, or anything…
Okay, I'm just going to come out and say it: Lifehacking and business 2.0 are a swindle.  What business on the Web and in...