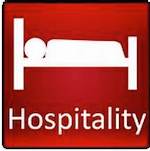 Helsinki is the most expensive city in the world for hotel room service, according to Tripadvisor. If you're staying in a hotel on a...
An American and a Swedish man go on a coffee date in Stockholm. They spend the weekend dancing in the city's most exclusive clubs,...
Stockholm's homeless magazine vendors no longer need to ask if you can spare any kronor. They take credit cards. In the most cashless society...

Always online? Take a break! People who spend too much time browsing social media could be squandering their memories or losing important information, a...