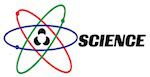 On July 22, 1962, at 9:20 PM, the Mariner I sat idly on its platform, ready to make history. After investing years of construction,...
I've recently been doing a bit of research on space exploration. The hunt has inevitably led me to stories about SpaceX founder (and billionaire...
As it turns out, fresh eyes are relatively worthless for solving technical problems in an ingenious way. Breakthroughs typically come from the experts who've...