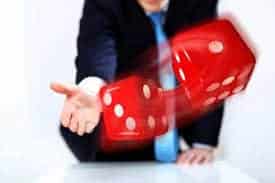 by Andrew Leigh, Featured Contributor With so many people rolling the dice in hopes of a big score, there are bound to be some winners,...
The Secret Service is investigating a possible security breach at Sears Holding Corp., which may be one of two major retailers rumored to have been breached in ways similar to December 2013 attacks on Target Corp. and Neiman-Marcus Group. Verizon Communications…
SERGIO GARCÍA was just ten years old when he decided to become a lawyer. On a visit to the mayor's office in the Mexican town of Panindicuaro, he met the relatives of some inmates in the jail next door, who told him that prisoners were freed only…
Updated, 8:46 p.m. | When Brian Sozzi, the chief executive of Belus Capital Advisors, visited Sears locations in New York and New Jersey this...