Money isn't as difficult to come by as some people make it seem. The current technological revolution that's swept through every industry has made...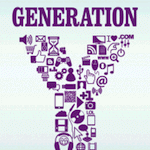 Millennials are not only saving for retirement at an earlier age than their parent's generation, but they are also saving more aggressively. This generation (born...
I read Ami Kassar's recent post on sloppy bookkeeping with interest because I spent so many years struggling to figure out why I was...