Today, workers are putting in increasingly more hours—so much so that the 40-hour week has become a relic of the past. But pushing employees...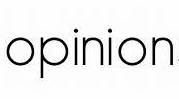 Employment Policies Institute Executive Director Rick Berman on the Employee Rights Act. via Video - Opinion Journal: A New Law to Empower Employees? -- Rick...
You'd think that investors would run away from a new Wall Street innovation as fast as Congress runs away from a good idea. But...