Tag: Royal Institute of Technology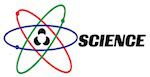 A couple receives an invitation to a birthday party. Through long experience, each intuitively knows what to do next. One partner figures out whether...

Always online? Take a break! People who spend too much time browsing social media could be squandering their memories or losing important information, a...