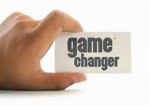 Has it been awhile since you've looked for work? There've been some changes. Take a look at this quick list, sent in by readers of...
What connects the way the artist, the history teacher, the senior sales executive, the utility director and the Oracle engineer all found work? These...
Looking for work? More work? Better work? Work that pays what you used earn? Then it makes sense to apply for as many jobs...