I Draw A Line in the Sand It was not until I was in mid-life did I understand the need for boundaries. People will always...
by Steve DiGioia, Featured Contributor As a manager, supervisor or leader of a team or department, we are always right.  We always make the correct...
So what do you do to build trust in a relationship? Think about it. I'll wait. You're probably not sure because it's not very conscious...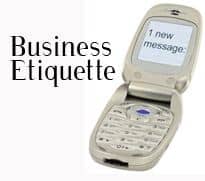 By Debbie Ruston, Featured Contributor We are taught the basics of proper manners and etiquette when we are growing up.   Very often it seems to...