Tag: O'Hare International Airport
Think your business is running as smoothly as it can? What about that invoice that's been sitting on your desk the past few days?...
By Lynn Scott, Featured Contributor PICTURE THE SCENE ... Your heart's racing, your stomach's churning……yes, it's a 'tough conversation' that you're really dreading (and, be honest,...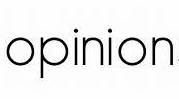 In mid-September, while President Obama was fending off complaints that he should have done more, done less, or done something different about the overlapping...
LIKE many Americans, Jason Edward Harrington suspects that most of the airport security measures enforced by the country's Transportation Security Administration (TSA) are useless theatre and unlikely to catch actual terrorists. There's one important…