Tag: Office for National Statistics
THIS IS THE RAW of everything I write. My writings are of personal experiences in this life, although I wish I could write about...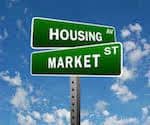 As London house prices continue to soar, it becomes hard to come up with new ways to describe their relentless rise. Another month, another...
London house prices surged by almost a fifth over the past 12 months while an average home now costs 178,124 pounds, data showed on Thursday, stoking fears of a new bubble. London property prices soared 18.2 percent higher to an average 362,699 pounds…
Henry Ford didn't actually pay his workers a hefty five bucks a day so they could afford to buy his automobiles — that's apocryphal — but the idea that offering working people a decent wage helps sustain strong consumer demand remains sound.…
EARLIER today the International Monetary Fund (IMF) released an update to its World Economic Outlook. And they have yet more good news for George Osborne, the British chancellor. In May 2013 the wonks reckoned that the British economy would grow by…
Say what you will about professional equality between the genders—women work less! leave early! marriage, maternity and children oh my!—but no matter the angle...