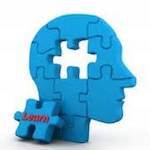 A recent DDI study, Driving Workplace Performance through High-Quality Conversations, found both front-line and senior leaders lack fundamental interaction skills and behaviors required to...

Come Join the Preeminent Community of over 20,000 Outstanding Business Professionals, with fields of expertise from across the industry spectrum and across the globe....
There are thousands of different strategies and ideas on how to improve your life. But how are you supposed to know what really works? By...