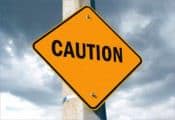 Via: Ghostproxies.com The old metaphor for the Internet was an information superhighway. Real highways have anywhere from two to a half-dozen or so lanes, so...
SOURCE: Fortinet February 24, 2014 09:01 ET SUNNYVALE, CA--(Marketwired - Feb 24, 2014) - Fortinet® (NASDAQ: FTNT), a global leader in high-performance network security, today published new research that shows where Millennials and Gen-Xers stand in…
We are nearing a tipping point with connected technologies. The Internet of Things will include a variety of devices that may not have been designed with network security in mind — such as your shiny new "connected" car. Such unsecured devices…
Call it an awakening. Consumers are increasingly mindful that marketers use the growing volume of individual data they leave behind for corporate gain. And...